by Layna Segall de Velez, Feature Writer
R2 has been an intrepid, adventurous husband providing me with the opportunity to explore more than 20 countries whether, for his work, or for our own pleasure. This is why I am willingly sucked into a vortex of craziness when he gets a "brilliant" idea. Who can forget the day he declared we were going to give up eating for two weeks and only drink a concoction with lemons, cayenne and maple syrup. This from a man who takes more pleasure in food than a chunky kid in a donut factory. I am still suffering the effects of the horrible black ginseng stint he decided would improve our energy levels.
Then, there was the time he insisted we elope, and secretly flew my children and I to Puerto Vallarta to exchange handwritten vows overlooking the cliffs of Mismaloya, Jalisco. Granted, that idea was one of his better ones, because I didn't have to lift a finger. He arranged everything – my hair, the ceremony, our travel, the photographer and an uninvited wedding dinner guest, a coatimundi.
When R2 gets an idea, I know to go with it, or get out of his way, because nothing can stop him. Perhaps that is why he is so respected world-wide for, well…whatever it is he does with that mystical computer.
But, for all the upheaval his spontaneity brings to our lives, he has one passion that I have come to enjoy in every locale we visit, and that is his love of spa massages. Many people take holidays and deplete their money on "All-Inclusives," tours, nightclubs or shopping. Not us. We only travel with carry-ons, so extra purchases are out, we cringe at the idea of "AI" or tours, and while we enjoy our tequila, two is usually our limit. That leaves us with our quest for the "best massage in the world." And Lord, have we experienced some exotic sessions.
We have been squeezed, smoked, squished, brushed, polished, and bent into positions I didn't think my body would come out of. I have heard cracks from R2′s back that left me wondering if I would need to roll him out of the torture chamber in a wheelchair. We have sought out spas in Delhi, Paris, Nassau, Hong Kong, Ho Chi Minh, Langkawi, Singapore, Radner, Denver, Victoria, Darmstadt, Brussels, Bad Wildbad, Sydney and on and on, but there is nothing that can touch the treatment we received in Ixtapa, Mexico.
From the moment you enter the tiny, private spa in Melia Azul, you know you are in for a treat by the silent greeting and bow you receive from the diminutive women. You are led into a couples' room and for the next 90 minutes you might as well dismiss everything in your mind. These minuscule females give you a treatment that makes you feel drugged and when you groggily leave, you almost float. Our first experience was four years ago, and we returned two years later to make certain we hadn't been dreaming. While other massages in Mexico come in a close second, they still fall short of what the Melia Azul has accomplished.
Until we find another utopia that offers such a service, our quest continues. There was the massage in Sandals Bahamas where the woman was so strong, she was able to effortlessly lift me off the table. A massage in Hong Kong that had us crying like little girls. We found out that the more you scream and squirm in China, the better – the masseuse thinks she has done her job. We were whacked with a sacred bush in Chichen Itza, then covered in sticky aloe straight from huge leaves, blessed with holy water in Uxmal, and almost had one in an underground cave until I saw the mosquitoes and bats swarming. The treatment in Langkawi, Malyasia
had a man walking across my back pushing my ribs through the table. Of course, I can't forget Xalapa, Veracruz where I had a rain stick shaken over my supine form while R2 had cow bells jingling over him. We believe it was to ward off his wicked ways. In Edmonton, I had a young lady blather through the entire treatment about my tattoo and what "Beach Bum" meant – duh!
This takes me to one of the strangest massages R2 has ever talked me into. A few months after we married, he decided we needed a second honeymoon and flew to Germany, where to fit in with the locals you must be "au natural" in the baths. Naked and Layna are not harmonious. I can wear a piece of dental floss as a swimsuit, but being buff is against my nature. I am from Canada. It is cold. We wear clothes. Lots and lots of them.
After R2 admonished me that Canadians are uptight, prudish, square, repressed, Victorian and straight-laced, I caved. I said I would try one bath, but if I didn't like it, I was bailing for the bikini hills. In Baden Baden, Germany, clothing is NOT an option at their world famous spa. You enter a series of pools and steam rooms at different temperatures that is meant to loosen you up and detoxify you. Who could relax with all that flesh flopping around me? R2 assured me no one was looking at me, but since I was definitely looking at them, that explanation didn't hold any water with me.
To make matters worse, you change in a coed locker room with Hans and Franz watching your every move. R2 decided we needed a massage to soothe "Mrs. Jittery-Canadian Prude." In this effort to calm me, I laid on a freezing cold slab of marble while a Fräulein from the German Olympic Shotput team scrubbed my nakedness with a rough, horse-hair brush. She managed to alleviate me of two pounds of my pasty, colorless skin with lye soap. Okay, it wasn't lye, but it felt that way to me under the harsh lights. People were sauntering by watching this procedure. Oh yes, it definitely de-stressed me!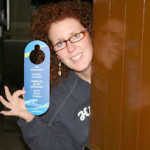 I got excited in Singapore because the spas are extraordinarily expensive, but unfortunately, the dollars do not equate to service. While many of the spas we have gone to are decent, they almost always ruin it by trying to "up-sell" you when you're done in hopes that you'll shell out for $2,000 worth of treatments. Not happening here.
Around our home in Singapore, there are many spas from Thai to Javanese. And my worst experience was three weeks ago right there in the hood. Around the corner from our home, we found a small spa where the only English was spoken by the receptionist. We were guided to the couples room, and we laid down hoping for the best. Two Chinese ladies blathered away in Mandarin through the entire 60 minutes and gave the most pathetic massage in my history. It was obvious they were imported as cheap labor, and had had no training whatsoever. At one point, I thought she was plucking a chicken. I was so annoyed, I wanted to jump up, show her a few massage moves and to tell them to shut the hell up. But, it would have been pointless really, because she didn't speak English and I would have ended up looking like a loon. R2 fared a little better, but I ended up a "cranky spa customer." I question the credentials of every place we go now, and I tell them "No Talking." Something they generally interpret that as "No Stocking," and promptly remove their socks.
There are many more countries in which to continue our search for the "perfect massage" until we can return to our much missed Mexico. There, it doesn't matter if you pay $25 on the streets of Puerto Vallarta, or pay $200 in the upscale Hilton in Cancun, you can be assured a massage that is second to none.
As for Baden Baden, "the city so nice, they named it twice," if you find my bikini, please mail to me. No one there will be needing it.