Enter Your Name & Email Below To Get Your Free Guide To Mexico Now!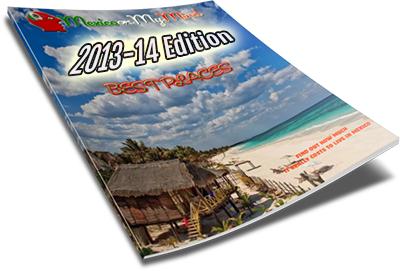 From Expats We Have Helped…
If you're seeking relocation, vacation or travel advice for the best locations to live or visit in Mexico you are in the right place! If you are looking for lodging & hospitality, spa's, restaurants, shopping, beaches, sports/fitness, adventure day-trips, fishing, boating, diving, 4-wheeling or need more in-depth advice regarding regional cultural insights, real estate, home maintenance, Mexican insurance, healthcare, computer/telephony, etc., Mexico on My Mind delivers with practical proven first hand experience and expertise. – Michael Schmit, Austin, TX
Mexico on My Mind made this whole move from Philadelphia possible..their knowledge and organization skills (that I don't have) helped me create order out of my chaos..there are a million details that are just too much for one person to put in order. At least this one person. We followed Ron's suggestions and had the secure feeling that we were ready for anything, and we were.. we had insurance, directions, hints, tips and suggestions..we have been here (Isla Mujeres) for 6 weeks and Ron and Catherine are still out go to sources. Thank you, Thank you for helping us accomplish our dream! – Bart and His Wife – Isla Mujeres
Guide Highlights:
18 Safe places to live in Mexico

Why Mexico is safer than the USA

The real cost of living

The Immigration Process

How to bring your car to Mexico

How to go about investing in real estate

Health care in Mexico

Insider Expat Tips and more!