Things to do!
In August:
August 3-August 19, 2012 – San Miguel de Allende: The 34th International Chamber Music Festival 2012.  Considered the top chamber music festival in Latin America, the Festival's home base, the intimate and acoustically pleasing Angela Peralta Theater seats 400 people, with tickets ranging from $15.00 for balcony seating, to $42.00 for box seats and orchestra (through row 10). Click here for more information.
Places to Go!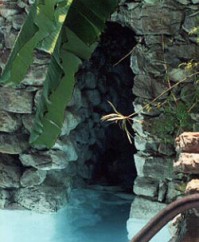 One way to spend the day in San Miguel de Allende is at one of the balnearios, or spas, built around natural hot springs. The thermal pools have temperatures up to 104 degrees. The warm sulfurous waters are wonderful  for soaking and relaxation.
Most of the hot springs can be found nine kilometers from San Miguel de Allende on Highway 110. There are tours that take in the hot springs, or there are buses to Dolores Hidalgo from San Miguel's bus station that will drop off on the highway near the hot springs.
Some of the larger, better known spas are Balneario Escondido Place, Balneario La Gruta and Balneario Taboada.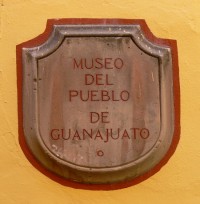 Just a few kilos from San Miguel de Allende is the town of Guanajuato.  Here you will find the "Museo de Cera," or the Wax Museum of Guanajuato, was founded by C. Ernestina Hernandez Gúzman and sculptor Victor Hugo Yañez on June 30, 2006.  The wax figures made by artist Victor Hugo Yañez, leave the observer amazed by his hyper-realism.  New techniques were used in the process, such as: texturing of the skin pores, fingerprints on the hands, natural hair and eye prosthesis. All works are copyrighted.  There are guided tours. The museum consists of seven thematic rooms:  1 – History of Guanajuato, 2 – Painting: Diego Rivera and Frida Kahlo, 3 – Legends of Guanajuato, 4 – Religion: Sor Juana Ines de la Cruz and John Paul II, 5 – Traditions of Guanajuato, 6 – Cinema and 7-Terror.  Hours are: 9:00 am to 6:00 pm. Cost in pesos is: Adults $25, Children and Students $15, and  $10 for seniors.
In the historical center of Guanajuato, across from the entrance to the Museum of the Alhondiga Granaditas.  Click here for more information.
El Charco del Ingenio Botanical Garden
250 acres of nature reserve a few minutes from San Miguel de Allende. El Charco contains an extensive botanical collection made up of Mexican cacti and other plants with several miles of trails and paths.
Open daily from sunrise to sunset.
Conservatory of Mexican Plants – 9 am to 5 pm.
Admission 30 pesos, children under 10 free, discounts for groups.
Annual membership 600 pesos.
Guided visits: 2-1/2 hour tours on Tuesdays and Thursdays at 10a.m. Members 50 pesos, non-members 80 pesos. Private tours available by appointment.
El Charco del Ingenio AC, San Miguel de Allende, Guanajuato., MX Telephone (415) 154-4715