Northwest Mexico, including "Baja California Norte" and the Mexican state of Sonora are bordered by the U.S. states of California, Arizona and New Mexico. The Mexican state of Chihuahua is to the east, and Sinaloa is to the south. Although these are "border" areas, they are safe places in Mexico, inviting, and full of exciting adventures for tourists and residents alike. Of course, no matter where you travel in the world, you need to always be aware of your surroundings and use good judgment to stay safe.
The area shorelines include the stunning Pacific Ocean to the west and the Sea of Cortez to the east. These rocky and sandy beaches are by far this area's main attraction and due to their proximity to bordering U.S. states, quick weekend getaways are quite popular among residents of California, Arizona and New Mexico!
Along with gazing at breathtaking beaches, tourists flock to this area for scuba diving, sport fishing, whale watching, wine tasting, gray hound races, miles of ATV off-road access, delicious restaurants with mouth watering seafood, nightlife and more. Whew! There is no shortage of things to do in northwest Mexico.
The diverse landscapes, including majestic arid deserts, fertile valleys and steep, cactus covered mountain ranges make all kinds of outdoor activities possible year round. It's primarily arid or semi-arid deserts and grasslands are one of the least humid areas in the world, with only the highest elevations having sufficient yearly rainfall. No matter what time of year you visit, you are pretty much guaranteed sunny skies.
Agriculture and tourism are this area's most important economic activities. In Baja California Norte, you have Mexico's beautiful wine country. In fact, Mexico's largest wineries are near the town of Ensenada, just 70 miles south of the U.S. border: San Antonio de las Minas, the San Vicente Valley and the Santo Tomas Valley. The varieties of red wine produced in Baja California are Cabernet Sauvignon, Ruby Cabernet, Zinfandel Grenache and Mission. The white wines are Chenin Blanc, Palomino, Riesling, Sauvignon Blanc, Semillon, Saint Emilion and Málaga. Touring these wineries make for a memorable weekend get away!
Northwestern Mexico definitely has some of the world's most beautiful, exciting and safe landscapes around.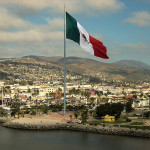 Living in Ensenada, Mexico
Click here to view our directory of Ensenada local resources Ensenada, nick named "The Pearl of the Pacific", makes our "Best Places to Live" and "Best Places to Visit" list for it's close proximity to the U.S. (just 78 miles south of San Diego),  large international expatriate community, diverse landscape, mouth watering sea food, breath taking wine […]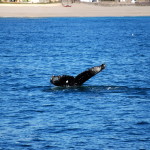 Living in Puerto Peñasco, Mexico
Click here to view our directory of Puerto Peñasco local resources Located in the northwestern corner of the state of Sonora, Puerto Peñasco (or Rocky Point as it is commonly referred to by expatriates) makes our "Best Places to Live in Mexico" list for it's proximity to the U.S., large expatriate community, dry desert climate set […]