Mexico on my Mind Provides Homeowners Peace of Mind in Mexico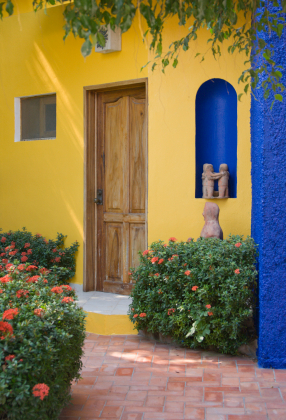 Whether you are a part time or full time homeowner, you should have Mexican home owners insurance.
Click Here to Get a Mexico Homeowners Policy Now
Mexico on my Mind offers all-risk, American style, Mexican home, condominium and townhouse insurance, as well as Renters Liability insurance. If you rent out your home, condominium or townhouse, our policies includes Renter's Liability coverage at no additional charge.
Our preferred policies are underwritten by ACE Seguros. ACE is one of the world's leading global property and casualty insurance organizations in the world with a physical presence in 53 countries. ACE is rated A+ by A.M. Best Company and has operations in over 140 countries. ACE has the solid financial ratings to ensure that in the event of a natural catastrophe, all of its policyholders will receive the payments promised by the contract.
Click the link below to view a sample policy:
Mexico on my Mind offers the option to include American style, very broad "Special" or "Open Perils" coverage, which means that all losses will be covered, unless they are specifically listed as excluded under the policy.
Coverage for earthquake, hurricane, wind and flood is available with favorable deductibles and co-payment options for you. Dwelling coverage includes the Replacement Cost of the main structure of your home as well as attached car ports. Other Structure coverage includes your detached structures such as garages or guest cabanas, all with the option to insure them at their replacement cost.
If your Mexican home or rental property is robbed, you can be reimbursed for the value of your lost possessions up to the policy limits, including electronics. Both replacement cost and actual cash value settlement limits are offered as options. Property owned by your guests or employees will also be covered at your residence.
The Mexico on my Mind policy reads very much like your USA Home owners insurance policy so that it is easier to understand. Contact us directly, or ask your USA or Canadian agent to do so on your behalf for a quote. We will compensate your USA Home owners agent for placing your Mexico Home owners policy via our operation.
Purchasing Mexico homeowners insurance from Mexico on my Mind is quick and simple. You can purchase and print your policy within minutes and soon be on your way, with the knowledge that you and your family are well protected by quality Mexico homeowners insurance.
Click Here for your Mexican Homeowners Insurance Quote and Policy Now
Our Service Promise to You
We are a team of professionals determined to make your international insurance policy purchase as straight forward and simple as possible. There are never any hidden fees or charges. All of the policy costs are upfront in total.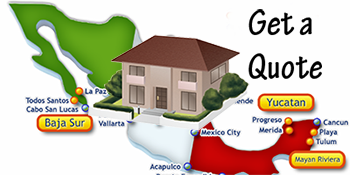 Read More About
Mexico Homeowners Insurance
Choose The Coverage You Need
Get it

NOW

Online or
Call Us Toll Free


1-888-461-2099