GET AN INSTANT QUOTE-PURCHASE YOUR POLICY-PRINT AND GO!
Top Rated Mexican Insurance You Can Get Right Now
Signing up for affordable Mexican insurance online is convenient and easy to do.  You can complete your application, purchase and print your policy instantly and directly through our website.  We offer Mexico insurance coverage through the top providers available. If you prefer to speak with an agent, we can take care of your needs by phone too.  Just call our US toll-free number at 1-888-461-2099.
How much does Mexican insurance cost?
For an auto policy in Mexico your rates will range from $2-$35+ USD per day, depending on the vehicle type, region of coverage within Mexico and length of your policy. Mexico home owners and major medical policies involve many variables that make providing reasonable cost estimates unavailable. In general Mexican insurance costs are much lower than comparable policies in the US.
Do you need Mexican auto Insurance to drive in Mexico?
It is Mexican law that any moving vehicle (auto, RV, motorcycle, ATV, boat) that contains people must have Mexican liability insurance from an insurance company licensed in Mexico. This is true whether you are driving a Mexican plated vehicle or a U.S. or Canadian plated car. The police and Mexican judicial system WILL NOT under any circumstances, recognize your U.S. insurance if you need to pay restitution to an injured party. 
In many instances the offending party will be held in jail until a resolution is reached.  If you choose not to have auto insurance in Mexico, bring plenty of cash and make room on your credit cards.  You may want to pack a lunch too.
What insurance is mandatory in Mexico?
The only required insurance in Mexico is liability insurance for your vehicle or watercraft.  This standard does not apply to some businesses or hotels and resorts that will be required to carry additional liability policies in those cases.  You are not required to have homeowners or medical insurance in Mexico, but we think it's a good idea, just like most of us think it's a good idea at home, where often it's the law or requirement for a mortgage.
Can I buy Mexican Insurance online?
Yes, absolutely and we highly recommend it!  It is easy and convenient to complete the application and you can purchase and print your policy right from your computer.  We also provide you with an email confirmation of your policy and provider log-in to manage your policy online as well. Auto, home and travel medical policies can be issued in real time, major medical policies require underwriting and review.  You can still do everything online, you will just have a longer waiting period for approval.
Mexico On My Mind, Providing
Peace Of Mind In Mexico since 2009
---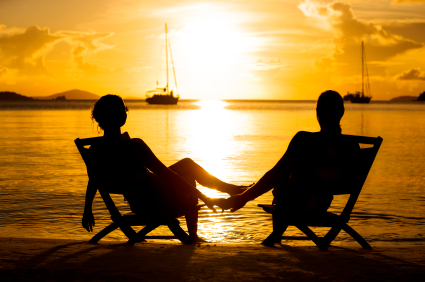 Whether you are taking a vacation or are permanently relocating, we will help you find the right insurance for your time in Mexico. Having health insurance in Mexico is not the law, it is just recommended in case of an unexpected serious  illness or accident that could add up to thousands without coverage.
An ambulance ride and hospitalization will not cost as much as it would in the U.S., but it could still make a dent in your savings account or max out a credit card.
Home insurance is also not required by law in Mexico, you do not have to purchase a homeowners policy.  In fact, the truth is, not everyone in Mexico has one.
We have fully licensed brokers backed by over 25 years of international insurance experience, Mexico On My Mind takes the guess work out of choosing a reputable Mexican insurance company that fits your needs.
What Type Of Mexican Insurance Coverage Are You Looking For?
Our Service Promise to You
We are a team of professionals determined to make your Mexico insurance policy purchase as straight forward and simple as possible. There are never any hidden fees or charges. All of the policy costs are upfront in total.
Our team consists of licensed international insurance professionals who stay current on insurance laws and practices offering you the most accurate international insurance advice they can give.
Let the Licensed Professionals at Mexico on my Mind Provide Your Peace of Mind in Mexico