Average Lifestyle Rating: B (range C – A)
Click here to view our directory of Los Cabos local resources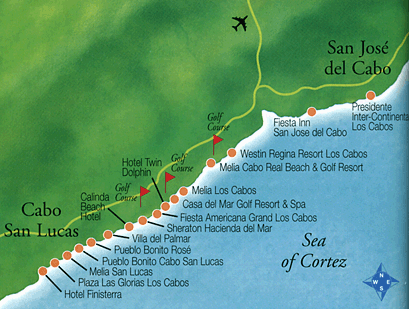 Los Cabos is a municipality at the southern tip of the Baja California peninsula that encompasses Cabo San Lucas and San José del Cabo (the municipal seat), as well as the twenty miles of beach area that lies between the two.  Cabo San Lucas' party atmosphere and San José's laid-back colonial style are bridged by the resort-studded, "Tourist Corridor," that stretches from one city to the other.  Also known as the "corredor del oro" (Corridor of Gold), this is where most tourists go, and where many US and Canadian ex-patriots have settled into retirement homes.  Many high-end hotels and gated residential communities, which have attracted the rich and famous, are found on this stretch of beach.
The population of this area is young with more than half under the age of 30, and it has the lowest illiteracy rate of the country at 3.6%.  The state of Baja California Sur also has the lowest population density in Mexico.  It is home to eight universities and an average wage rate that is well above the Mexican median.  Many Mexicans come to the Los Cabos area to make the better pay in order to send support to their families on the mainland.
The geography of the southern peninsula combines desert, mountains and coastal flatlands into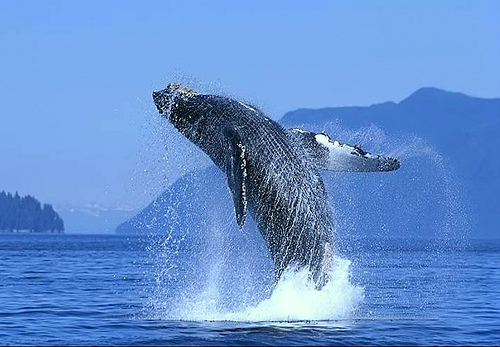 an incredibly beautiful, although somewhat stark landscape.  Baja is well-known as the place to go to "whale watch" in the winter when pods of grey whales migrate from Alaska to mate, relax in the warm waters and give birth.  Many visitors to the area have been thrilled by the friendly creatures coming along side their boats to say, "hola."  The Los Cabos area is also a base for tourists who want to get involved in "saving the turtles."  A sub- industry of eco-tourism has developed around the reproductive habitat of the green sea turtle in the lower Baja area.
The cost of real estate in areas where the tourist industry has become an economic driver rises, and the Los Cabos area is no exception.  Since the onset of real estate development, home prices have risen, but are still considered a bargain compared to those in the US.  Long-term rentals are plentiful, and run the gamut price-wise – from a lovely, one-bedroom, 700 sq. ft. apartment for $375/month to $5000/month for a four-bedroom, luxurious home on the beach.  Your best bet is to find a reputable agent, tell them what you're looking for and let them guide you while you shop for a home.
Los Cabos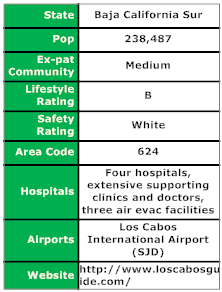 International Airport (SJD) is located in San José del Cabo and serves the entire Los Cabos area.  This airport has three terminals with four concourses.  Major American airlines, Delta, American, United, US Airways, Southwest among others cover most major hubs in the United States, while Air Canada, Canjet, Enerjet, Westjet and Sunwing do the same for Canada.  There are, of course, several domestic airlines that fly within Mexico.  Flying into, or out of, the Los Cabos area from the US and Canada is as easy as catching a flight from Chicago to Dallas.
Los Cabos does not lay claim to much in the way of homegrown crafts, but you will have no trouble finding artisan items from all over mainland Mexico – hand-painted Talavera tiles from Puebla, blue-and-yellow pottery from Guanajuato, black pottery from Oaxaca, hand-made hammocks from the Yucatán, embroidered clothing from Oaxaca, Chiapas, and the Yucatán, silver jewelry from Taxco, opals from Queretaro and beaded crafts from Nayarit and Jalisco.
Chedraui, Costco, Sam's Club, Liverpool, Mega, Soriana and Walmart provide extensive department and grocery store shopping for furnishing and supplying your home.  An "organic" produce market is open on weekends in San Jose and Cabo San Lucas.  For daily needs, you can find fresh fish at the Pescederia (fish market), while the Mercado Municipal in the heart of San José del Cabo, is the place to go for a more traditional Mexican market where side-by-side, open stalls offer everything from fresh fish, produce and meat to a wide array of leather goods, clothing, blankets and other local items.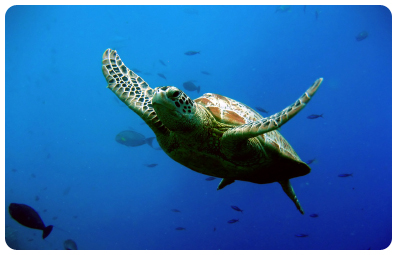 Located in Cabo San Lucas, the AmeriMed Hospital is the first American hospital in Mexico specializing in the care of international tourists.  But, it is only one of four in the area.  Los Cabos also boasts a holistic medical spa, in addition to numerous walk-in and specialty clinics, some of which are directed at dental and cosmetic medical tourism.  An extensive network of English-speaking doctors and dentists practice in Los Cabos, and there are three air-evacuation facilities in the area.
Fishing tournaments abound at the tip of the Baja peninsula.  Ocean fishing is the focus whether it's a contest to raise money for poor children, or just for local bragging rights.  There is, in fact, a steady drumbeat of activities all year long from organized bicycle rides down the coast to cuisine-based celebrations to surfing contests.
If variety is the spice in your life, then consider Los Cabos as your retirement place.  From its geography to its night life, this municipality at the tip of the Baja peninsula embodies variety.