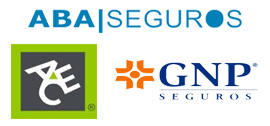 If you are looking for top rated Mexican car insurance, you have found it!  Mexico on my Mind works exclusively with A-Rated automobile, RV and motorcycle insurance providers in Mexico. You can find out right now, exactly what your Mexican car insurance will cost. We deliver top-rated services and protection while driving your U.S. or Canadian plated vehicle in Mexico.  Drive with confidence in Mexico knowing you have quality coverage!  Mexico on My Mind, gives you peace of mind while living in, or traveling throughout Mexico.  What is the cost of Mexican auto insurance?  Find out in 5 minutes with an instant quote!
Instant Mexican Car Insurance Quotes. Print and Go!
---
How much does Mexican car insurance cost?
Your Mexico auto insurance premiums will depend upon a range of factors, including vehicle type, length of stay and region of Mexico you plan to visit or reside in. Mexico moving vehicle insurance premiums will also depend on the type of coverage (liability only versus with collision). For Mexican auto, motorcycle or RV insurance premiums the range is between $2-$40 USD per day.  Get an instant quote here and find out!
How much does Mexican auto insurance cost IF you don't have it? Without it, there is a good chance you will go to jail if you have an accident in Mexico.  How much is it worth to avoid that fate?!  Considering the potential alternatives, insurance in Mexico is cheap and it is the law.
Buying Mexico car insurance online with Mexico on My Mind
Getting an instant quote for your Mexican auto insurance is the first step, the whole online process for getting Mexico insurance online for your car, from start to finish should take no more than 10-15 minutes.  That means you can get your instant quote, buy your policy, and print the policy in 15 minutes or less!  To be prepared for your quote, make sure you have the following information handy-this is beyond the basic make, model and year details.  You can get your instant quote without these details, but you will need them to have your policy issued.
Documents needed to complete your Mexico car insurance online:
License plate number
Vehicle VIN number
Your current drivers license
Current vehicle Registration
Your current U.S or Canadian car insurance provider policy number
With those documents and information in hand, you are less than 15 minutes from having your Mexican car insurance online!!
What car insurance covers in Mexico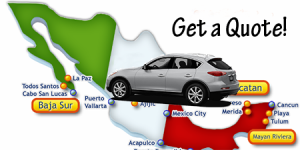 The basic liability policies for Mexican car insurance include damage to other property or persons involved in an accident. The current maximum 3rd party liability in Mexico is equivalent to $300,000 USD, we offer liability policies from $50,000 to $500,000 in coverage. Mexico auto liability policies should include some level of roadside assistance and have responsive English speaking agents.
If you opt for the full collision coverage on your policy, you are covered for your vehicle damages, theft and additional medical expenses. See Mexico auto insurance policy details for specific vehicle coverage options.
ALL the Mexico auto insurance providers we represent are A Rated and all policies offer roadside assistance and include English speaking representatives and prompt assistance should you have a claim.  Mexico on My Mind provides peace of mind and added support when driving in Mexico.
Save the Hassle and Skip The Stop at the Border!
Why not get your policy now? You can purchase your Mexico auto policy up to 30 days before you plan to cross the border! It is Mexican law that any moving vehicle that contains people must have MEXICAN liability insurance from an insurance company licensed in Mexico.
The Mexican judicial system WILL NOT under any circumstances, recognize your U.S. insurance if you need to pay restitution to an injured party.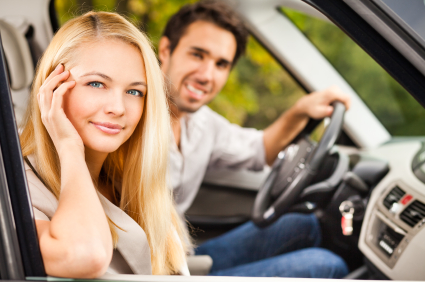 Further, in Mexico, if you are in an accident and the policia are called, ALL parties are taken to jail or detained and a judge will determine guilt. If you are found guilty, in order to leave jail, and the country, restitution must be made to the judge's satisfaction, and without a recognized Mexican insurance policy, that could be very costly.
Before you enter Mexico, buy your Mexican auto insurance for any moving vehicle or boat crossing over the border.   It is affordable, quick and easy and it is the law in Mexico!
INSTANT

Quotes for Car, RV or Motorcycle: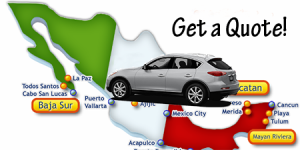 Select A Rated, Mexican Auto Insurance Coverage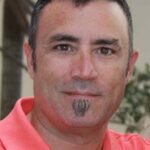 Our claims service is top rated with each of our three select company policies. Roadside and travel assistance insurance is also a feature that eases your travel needs and is readily available from our professional bilingual representatives.
No matter where you are located or traveling in Mexico, the companies we work with will have an adjuster in your area. Purchase a year round policy or a shorter term policy for vacation travel plans. If you have any questions about your coverage or you would prefer to get your insurance over the phone, give me a call personally, Monday through Friday 9 AM to 6 PM, I am happy to help. You can also send me an email through our contact form, I will get back to you right away!
See you in Mexico!
Ron Burdine
Founder of Mexico on My Mind
Or click one of the links below and get an instant quote, get the cost of Mexico car insurance, then buy and print your policy online!
***Collision insurance is optional, liability insurance is not. You must have liability coverage in Mexico. We highly advise you purchase at least $300,000 in liability insurance. Mexican liability laws have  raised limits in recent years. ***
Mexican Auto Insurance Comparison Charts
Our Service Promise to You
We are a team of professionals determined to make your international insurance policy purchase as straight forward and simple as possible. There are never any hidden fees or charges. All of the policy costs are upfront in total.

***This insurance is valid on foreign plated vehicles only.  Once you nationalize your car, you will need to purchase another policy for Mexico plated cars.  If you plan to nationalize your vehicle quickly, purchase a short term policy.****