Mexico; It's Like Another Country!
There are a lot of things about life in Mexico that are very different from what you are used to back home, especially if you are from the US or Canada. Many of these things are the reasons we chose to live in Mexico; the good weather, slower pace of life, learning a new language…some of them are just different and take some getting used to.  The nuances of living in Mexico.
Below you will find a list of a few things we find culturally interesting, different and often times humorous ways of getting things done in Mexico.
Numbers. Mexican Style!
Dates are in the form DD/MM/YYYY (most of the rest of the world does this format now).  It takes a while to adjust to seeing them that way, especially when you're dealing with the first 12 days of the month.  June 10, 2012 is written as "10/6/2012," which still, at first glance to me, appears to be October 6, 2012.
Decimals and commas in numbers are reversed, too.  The number, "45,012.66," American-style is written as "45.012,66" Mexican-style.
Money in pesos is designated with a leading "$," which immediately looks like a dollar amount. If the amount seems very high, or it is not followed by "USD," then the price is likely in pesos.  But, don't assume that.  Verify it – there's a big difference between $4000 MXN and $4000 USD.
Numbers, dates and money are small things, but can cause confusion and misunderstandings, so it's important to be aware of the differences, and to take a second look to be sure you've understood it correctly.
How to find a city address
In metro areas, the secret is in understanding "Colonias,"or "Fraccionamientos."  Colonias are the names of neighborhoods.  If there are eight colonias within a city, there can be eight separate 20th Streets – one in each Colonia.  Finding an address is a drill-down effort – first the state, then the city, the colonia (or fraccionamiento) and, finally, the street and address number.  Most addresses contain a designation after the street and address number, on the same line, that that explains between which two streets the address number falls (this is helpful, although, it may seem superfluous to gringos at first).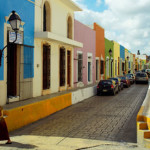 Mexican metro addresses are listed something like:
Calle 20 #47, x 15th y 17th
Hidalgo Colonia
City, PC (postal, aka zip, code), State, Mexico
This interprets for gringos to:
#47 20th Street (between 15th and 17th Streets)
Hidalgo Colony (Neighborhood)
City, Postal Code, State, Mexico
Because one-way streets are plentiful and frequently found parallel to one another going in the same direction, you often have to "circle around" an address to get to it.  If you don't know the neighborhood and which streets go which way, this can be a daunting mission.  Getting a detailed city map that shows what direction you can drive on a given street (or, downloading directions from Google Maps), will save your sanity and preclude a high-stress alert.
How to find a country address
There are no addresses in the "country," so no mail delivery.  Your physical address will look something like:
Casa Mar Azul
KM 21, MX Carreterra 27
City, PC, State
Interpretation:
Casa Mar Azul (House "name" – what will be found on the sign at the driveway turn-off)
At (or, very near) Kilometer marker 21 on Mexico Hwy 27
City, PC, State
Getting a local PO Box
You can buy a PO Box at the local Post Office, but first you have to receive mail at the "Post Office's address" in this form:
Your name(s)
Lista de Correos
City, PC, State
To arrange this, go to the local Post Office and asked to be added to the Lista de Correos.  After you've received mail, you're legitimate and can purchase a PO Box.  You should be aware, though, that a "PO Box contract" always begins in January and will cost you the same for one, six, or 12 months. If you get one in January, July, or December, you pay for the whole year whether you've used it or not.
Proof of Address
If you're going to stay in Mexico long-term, a "proof of address" is essential!! And, not a PO Box, you will have to have something proving that you live at a physical address.
The easiest way you can do this, particularly if you rent, is to open a bank account at a Mexican bank.  They will require a utility bill with the address on it, but it doesn't have to be in your name.  You can take your landlord's electric bill and a copy of the rental contract to the bank (along with your passport and FM3 – they also want to know that you're legal) and they will use the address on the electric bill to send your statements to.  Once you receive the first bank statement, you have your "proof of address."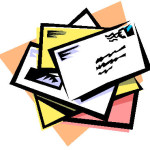 You can also get a local utility bill in your name and mailed to you, but if you're renting, the utilities are normally in the landlord's name, and the landlord will want to keep it that way.  However, you can get phone/internet/cable bills mailed to your address (after you provide a utility bill as "proof of address").  But, be aware that a cell phone bill may not be acceptable – they usually require something that is tied to real estate in some way.  A "proof of address" guarantees that you will have fewer problems registering your visa, your car, and that you have an address identity for other services.
You can also use a notarized, signed copy of your lease agreement as a proof of address – but, a notarization costs in the neighborhood of a month's rent.  Notarizations are done only by a type of lawyer called a notario, and the fees are charged for them are lawyerly fees.
Pesos vs. Dollars
The Mexican economy is cash-based, like the US economy in the 50s and 60s.  Yes, you can use your credit/debit cards in the large, internationally-based stores.  For paying regular bills, you have a decision to make. With the constant fluctuation between currencies, you can count on the cost in pesos being the same from month-to-month.  If your recurring cost, like rent, is in dollars, then you have to pay at whatever the exchange rate on the due date is.  This means the cost in pesos will go up and down, and need to be refigured at every payment.
However, if the dollar is up against the peso, it's cheaper for you to exchange in dollars.  Obviously, the opposite is true if the dollar is down. And, since fluctuations are inherent in the Forex (foreign currency exchange), it's just easier to pay in pesos for most things.  In almost all cases it's better to spend pesos locally versus dollars, the local businesses will always give a poor exchange rate on the dollar for pesos.  You might get 13 to 1 at the bank but the local restaurant will only give you 11 to 1 on your dollars.
Paper – the good and the bad
The use of toilet paper and paper towels is a "given" in the American culture.  They are convenient, disposable and re-cycle well.  And, we use them a lot!!  But, unless you had a home with a septic tank in the U.S., you are not likely to appreciate how insidious they are to the Mexican waste disposal system. It is very rare in Mexico, that you will not be asked to depose of used toilet paper in a garbage can next to the toilet.  In other words, you DON'T flush it.  This requires some personal habit-breaking, but after you've done it for a while, it becomes rote just like flushing it was.
Paper products in Mexico – toilet paper, paper towels and paper napkins – will disappoint you in the beginning because they will seem flimsy, almost ethereal.  They equate to lower grade products in the US, and because of this, they are more likely to dissolve than the "tougher picker-upper" that you are used to.  It will take more paper towels to mop up a mess.  You will just have to accept this difference and adjust to it.  And, after time, you may begin to wonder why, the US hasn't adopted this "easily-dissolved paper product" standard for environmental reasons.
Making Telephone Calls
It is more complicated than in the US and Canada.  In fact, you may have to return to school for some refresher courses on "complicated logic."  If you want to get into the details of this we have dedicated a long page of it on our site right here and it's appropriately called: Making Phone Calls in Mexico!
Patience is Not a Virtue, it's a Necessity
When you do anything involving an "institution" (banks, government offices, etc), be prepared to stand in line.  Bring a good book, because you can spend some serious time in line.  In fact, your best bet is to count on waiting in line, at least, two times to accomplish most things.  To get a clear understanding of what "Mexico Time" really is, see our post, "Making it on Mexico Time."
Personal Relationships
In the Mexican culture, personal relationships are very important.  For instance, a landlord will take a renter who has been given a personal recommendation over one from an agent.  A recommendation from someone who is a friend of the owner, or who is established in the gringo community, can be invaluable.  With a personal recommendation, you can also deal with the owner directly and establish your own rental parameters (i.e., no deposit, month-to-month basis, utilities included, etc.), rather than the property manager's established policies.
It is also important to have the name, number and address for a local personal reference.  It can be a friend, neighbor, property manager or mechanic, but it can't be Aunt Bessie in Iowa.  It's necessary for getting services such as Sky Satellite or Telcel services.
Tip Often and Well – It Still Won't Amount to Much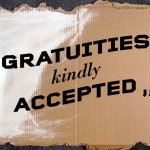 There are whole swaths of the Mexican people who make their living from tips only.  The fellow who helps you load your groceries into the car, and directs you out of your parking space, isn't really providing a service that you need, but it's a service that someone with no skills or education (and sometimes, a physical handicap) can provide.  Poor Mexicans will undertake the most unskilled types of  labor, and accept recompense in tips only, because there is no social safety net here.  The government's attitude is – you're physically handicapped, that's a shame, but it's your problem.
For grocery baggers, 5-6 pesos is the average tip, for the parking lot attendent, another 4-6 pesos is about right, depending on the amount of groceries loaded .  So, getting out of a grocery store may cost you 10 pesos in tips (about $.80), but it supplies an income for people who are hard pressed to make a living.
And, as in most places of the world, the kind of service you receive the second time is affected by your generosity first time.
Water from a Mexican Point of View
Good clean water flowing from the nearest tap is something that those of us who grew up north of the border take for granted.  About the only time we actually think about water is when the water main breaks and we have to do without for a while.  Be prepared to turn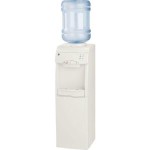 right about 100 degrees.
Water, especially if you live in the "country-side," is worth it's weight in gold.  It costs somewhat less in Mexico than it does in the US, but is not as readily available.  You cannot take water for granted in Mexico!  Yes, it flows from faucets into sinks and runs through toilets, but there the similarities end.  Unless you're in a modern new condo or have a home that you built yourself, be prepared for some "water adaptation."
Unless you're in a metropolitan area, you will likely have to call to have  your cistern filled every two-three weeks.  This is, by no means difficult, but if your timing is off, it can mean that you do without water for a while. If you are outside an urban area, your water will be trucked out to you and pumped into your underground cistern.  That is, unless, your landlord uses ground water to save money.  Yes, ground water.  Every couple of days, you will have to run your pump to move the from the cistern to the tinaco (tank) on the roof.  Gravity provides the water pressure. In the city, water comes to your home via pipes just like in the north.  But, you still need a pump to get it to the tinaco because gravity is still the source of your water pressure.
Can you drink it?!!  Maybe.  In some cities, the water is clean enough to drink, but that is unusual.  Outside of those couple of exceptions, the answer is "not a good idea."  If it's ground water coming through those pipes, the answer is a very definite "No!"
Here is where the botellas come in.  You make a trip to the water vendor (don't worry about finding one – they are ubiquitous) and refill your 20 liter jug (botella), or exchange the empty for a new one.  The cost: 8 pesos for a refill up to 26 pesos for an exchange.  To get the water out of the botella so you can use it, you have several options.  Most rented places provide a dispenser.  But your place doesn't have one, then you can purchase a pump that fits the top of the bottle, or a dispenser that you place the bottle upside down on.  Dispensers can be very simple – a plastic cradle with a faucet – or very elaborate – stand-alones that provide hot and cold running water and even, ice.  This is the water that you'll use for drinking, cooking, and brushing your teeth.
It's hard to take water for granted when you have to work for it!