The Riviera Maya area of the Yucatan Peninsula stretches from Cancun through Playa del Carmen southward to Tulum, and includes the island of Cozumel, located 20 kilometers from Playa del Carmen into the Caribbean. Many people, both visitors and residents, believe this area has the best beaches in the world. If you are into scuba diving, snorkeling, kayaking, fly-fishing, kite boarding or exploring some  7,000 fresh water cenotes, the jungle, or Mayan ruins, this may be the place for you to live.  If you just enjoy hanging out on some of nature's most impressive beaches and blue water it's also a nice choice.
Tulum, Playa del Carmen, and Cozumel are all part of this wonderland of water sports.  In the north, Cancun is known for its beautiful beaches and the zona hotelera. A bit pricey for our Lifestyle Rating System, it is nevertheless a wonderful place to shop for a day, or for a weekend of fun. We have focused buyers agent services now available for Tulum properties. You can click here to watch a video with more on that.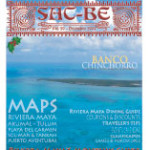 Sac-Be in Akumal
Sac-Be is a local resource website founded in Akumal, Mexico about 15 minutes north of Tulum up hwy 307.  Sac-Be has expanded over the years and their adventures from Akumal have lead to insightful discoveries, more treasures and resources that encompass the larger Yucatan region. At Sac-Be, you will find information on current events in Akumal, […]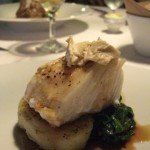 Move to Tulum and Eat The Beach!
We Came to Tulum for the Beaches, But the food Keeps Us Happy! We started out like many Americans do I suppose when they venture to Mexico for the first time, we stayed at an "all-inclusive resort" on Cozumel based on a tip from a friend.  It wasn't anything fancy by today's opulent luxury standards, but the […]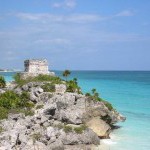 Tulum is Booming
I want to share an excerpt from an email I recently received from International Living about Tulum. I happen to live in Tulum and I can attest the little beach town on Mexico's Caribbean is booming. My wife and I have lived in Tulum full-time since 2008 and have seen a lot of changes since. […]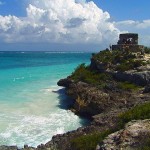 Living In Tulum
Average Lifestyle Rating: B – (range  C+ to A+) Click here to view our directory of Tulum local resources Tulum has an extremely low crime rate. The largest crime complaint is theft due to "opportunity". Keep a mindful eye on your belongings, try your best to remember them and you will be fine. Common sense […]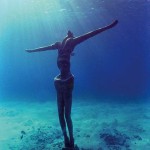 Cozumel
The Sleepy Island is Waking up To Tourists and Cruise Ships Average Lifestyle Rating: B+ (range B- to A+)Click here to view our directory of Cozumel local resources How does living on an island in the Caribbean Ocean sound? Exotic, glamorous, stress-free, infrastructure-deprived? Isla de Cozumel, off the eastern side of the Yucatan Peninsula 20 kilometers […]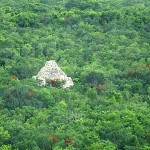 Coba Ruins
Overgrown with tropical forest, the Coba ruins (pronounced coh-ba), the once great city that for a time, dominated ancient Mayan society in northern Yucatan is almost forgotten. Aside from a gentle stream of explorers flowing through each year the ancient city is one of the few visited ruins that has been left relatively untouched. Some, expecting a […]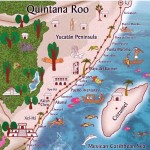 Living in Playa Del Carmen
Average Lifestyle Rating: B+ (range – B- to A+)Click here to view our directory of Playa del Carmen local resources To get to Playa from the U.S. or Canada, you will use the International Airport in Cancun. Cancun Int'l has many flights from different US cities. To get to Playa del Carmen from the U.S. […]