Get Affordable Major Medical, Travel and Vacation Insurance Coverage In Mexico
Relocating abroad can be an exciting experience, but what would happen if you or a loved one were to fall ill or injured while living in Mexico?
Domestic health care policies do not cover you once you cross the border into Mexico.
You need a Mexico medical travel policy in case of a medical emergency because domestic health care policies do not cover you once you cross the border.
The application only takes minutes to complete and coverage can begin as soon as the next day.

You have worked so hard to save for this dream vacation. You have invested time and money in the planning of your trip!
You never know when an emergency can strike and you'll need help in a hurry! We offer you that peace of mind.
Mexico On My Mind Provides Peace Of Mind In Mexico
---
Mexico on my Mind and American Insurance for Expats Deliver Quality Medical and Vacation Coverage for Life in Mexico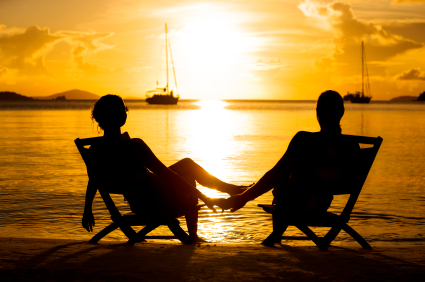 Mexico on my Mind has several health and travel insurance policies to keep you covered in Mexico.
We provide comprehensive, international health care.  Depending upon your age, travel or living plans, we have a policy to fit your needs.
Major Medical Insurance for Mexico


International Major Medical Insurance is for people who live six months a year or more outside their home country.  The six months do not need to be consecutive and you do not need to report your comings and goings.  You are free to visit as many countries as you like during the year.  A medical application along with underwriting is required for this type of policy.
Get Your Major Medical Quote Now
---
Medical Travel Insurance for Mexico
Medical Travel Insurance is perfect for people who may not spend 6 months of the year outside their home country, but may winter in Mexico.  It is also for anyone who travels or works internationally.  For this policy, there is no medical application, no underwriting, no age limit, approval is instant and the application only takes minutes to complete.  If your travel plans change, you can simply purchase more insurance.
Get Your Medical Travel Policy Here
---
Vacation Travel Insurance
With our Vacation Travel Insurance, you may recover non-refundable, unused flight and hotel payments, travel delay expenses, baggage delays, and $10,000.00 of emergency medical treatment while you're away from home.
Get Your TRIP Policy Here
---
Emergency Evacuation Services
Emergency Evacuation Memberships are designed to get you back home quickly to receive treatment in the hospital of your choice.  All that is required is a 24 hour local hospital stay to make sure you are stable enough to fly, and then you and your family may fly home for continued treatment.
Apply for Your Membership Now
---
IMSS, Mexican Nationalized Medicine
The Mexican Federal Government provides public health care to it's citizens as guaranteed by their Constitution.  The Mexican government, through the Mexican Institute of Social Security (IMSS), provides affordable health insurance for all residents of Mexico regardless of nationality.  IMSS coverage is available to any resident of Mexico who is willing to pay on a yearly basis.  The fee ranges from about $1,000.00 – $3,000.00 pesos.
Read More Here
Peace of Mind in Mexico
Mexico on my Mind has done their homework to find and form relationships with the best international health insurance companies we can find.  We never want to receive the phone call says, "I thought I was covered", and we never have.  All of our policies are comprehensive with no hidden exclusions.  What you see is what you get.  We may not be the cheapest policy available, but we offer the best protection for the best price.
Let Mexico on my Mind Provide Your Peace of Mind in Mexico
Make sure you have the coverage you need outside your home country when you need it the most.
Our Service Promise to You
We are a team of professionals determined to make your international insurance policy purchase as straight forward and simple as possible. There are never any hidden fees or charges. All of the policy costs are upfront in total.
Our team consists of licensed professionals who stay current on insurance laws and practices offering you the most accurate international insurance advice they can give.
Let the Licensed Professionals at Mexico on my Mind Provide Your Peace of Mind in Mexico
Read More About
Mexican Health Insurance Products
Choose The Coverage You Need
Call Toll-Free At


1-888-461-2099