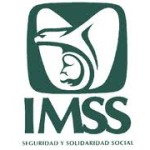 The Mexican Federal Government provides public health care to it's citizens as guaranteed by their Constitution.  The Mexican government, through the Mexican Institute of Social Security (IMSS) provides affordable health insurance for all residents of Mexico regardless of nationality.
Who Qualifies?
IMSS coverage is available to any resident of Mexico who is willing to pay on a yearly basis.  The fee ranges from about $1,000.00 – $3,000.00 pesos. Expatriates with Residente Temporal or Residente Permanente status are eligible to join this program, however, pre-existing conditions can disqualify you.
All Mexican citizens, regardless of their employment status, via a system of health care facilities operating under the federal Secretariat of Health, are eligible and receive coverage.  How much assistance is given by the Federal Government is dependent upon a person's employment status.  The IMSS is a system funded equally by the employee, its private employer, and the federal government.
Each state government in Mexico also provides health services independently of those services provided by the federal government programs.  In most states, the state government has established free or subsidized healthcare to all their citizens.
How Do I Sign Up?
To sign up for national coverage, you need to locate an IMSS "intake clinic" in your area and apply.   You may contact IMSS at 01-800-623-2323 to locate an intake office in your area.  Office hours are Monday – Friday, 8:00 am – 11:00 pm.  and Saturday and Sunday's from 8:00 am – 6:00 pm.
When you go to the intake clinic, bring:
Two photocopies of your current passport and immigration documentation
Copies of either your Residente Temporal or Residente Permanente Visa permit
Duplicate copies of your marriage license (if applicable)
Two copies of a most recent utility or telephone bill in your name or a renter's lease agreement in your name
Three passport / Visa photographs per person
Your coverage will activate six to nine months after approval, but once accepted you will be covered for life, as long as you continue with your yearly premiums.
Once your documents have been submitted and approved, you will be assigned to one of the IMSS clinics in your area.  Upon your first visit to your specific IMSS clinic, you will be given a personalized booklet, called a carnet, and assigned to a general practitioner at that clinic.
This doctor will be your assigned physician for any medical needs you may have. If any further treatment is needed, your assigned physician will refer you to a specialist within the IMSS system of hospitals.
How is the Healthcare?
Health care in Mexico is widely accepted as very good to excellent as many Mexican doctors have received at least part of their training in the United States. Medium to large cities in Mexico have at least one first rate hospital that is equipped to first world standards, using modern equipment for diagnosis and treatment. Hygiene is also up to U.S. standards.   Some of Mexico's top rate hospitals are internationally accredited.
The downside of depending on IMSS for all your healthcare is that you have no control over the doctors or specialists that you see for your problems. Sometimes the wait to see a doctor or to receive medication can be uncomfortably long.  However, any treatment that you receive at the clinics or hospitals, from general practitioners or specialists, will be covered completely by your IMSS insurance.
IMSS Limitations
As a foreigner applying for IMSS, you may not receive treatment for pre-existing illness for the term of your coverage.   These exclusions do not include treatment for any other illness that is newly acquired during your stay in Mexico.
Pre-existing illness is defined as:
Malignant tumors (cancer)
Chronic degenerative disease such as that which is seen with long-standing diabetes, liver disease (cirrhosis, hepatitis, etc.), kidney disease (renal failure or renal insufficiency), heart disease (previous heart attack, arrhythmia, or valvular disease), lung disease (chronic bronchitis, emphysema, etc.), neurologic disease (multiple), cerebrovascular disease (stroke or TIA), peripheral vascular disease, and many others.
Drug or alcohol dependency
Psychiatric illness
HIV positive status or history of AIDS
History of traumatic or muscular injury that continues to require treatment
Benign breast tumors in the first six months after acceptance
Births in the first ten months after acceptance
In the first year after acceptance you also cannot receive the following surgical procedures:
Lithotripsy for kidney stones
Surgery for gynecologic conditions except for cancer
Surgery for vein disorders
Surgical procedures for the sinuses, nose, hemorrhoids, rectal fistulas, tonsils and adenoids, hernias (except for herniated spinal discs), and other operations that are also considered "elective," or voluntary, rather than required
In the first two years after acceptance you cannot receive surgery for orthopedic conditions.
In addition, your IMSS insurance will not cover the following:
Aesthetic or plastic surgery
Eyeglasses
Contact lenses
Hearing aids
Surgical correction of astigmatism
Lasik surgery or the equivalent
Treatment of self-inflicted injury
Preventive care
Treatments for behavioral or psychiatric disturbances
dental care (except for extractions)
infertility treatments
What About Private Health Care?
A strategy some expatriates recommend is to purchase private international major medical insurance with a high deductible for catastrophic coverage and let IMSS take care of the rest. This is a good strategy as catastrophic coverage does not typically cover routine doctor or dentist visits.