People from all over the world are moving to Mexico making this country a melting pot of its very own!  The reasons Mexico is so appealing to so many are varied and individual.
Some of the reasons we hear the most include the year-round warm weather, a slower pace of life, more time to pursue interests, living in a different culture and the natural beauty of this amazing country.
To get the most out of your Mexico experience, you need to be healthy and present.  To be healthy and present, you need to take care of yourself on many different levels.   Obviously that includes physical health, but you also want to be mentally and emotionally healthy, too.  This is where the Health and Lifestyle section comes in!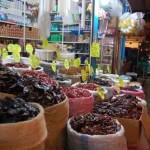 Health and Lifestyle covers topics like physical fitness, nutrition, healthcare and community activities that bring people together in healthy ways like dance class, yoga and cooking classes.  We hope you enjoy finding out how the international community in Mexico thrives!