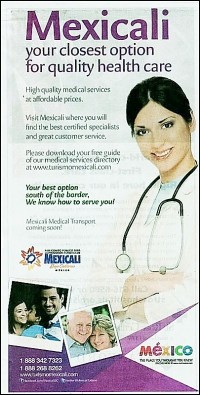 By Kristin Eckland
I never meant to end up in Mexico!  At least, it wasn't in the grand scheme of things to do in my life.  But sometimes things don't follow our best laid plans and it all works out just fine.  A couple of years ago, I had a steady practice in my native Virginia and was planning a vacation to Cartagena, Colombia.
I am one of those restless people.  I love my job as a nurse practitioner and taking care of people, so my vacations seldom live up to the idea of getting away from work.  As a result of my Cartagena vacation trip, I ended up writing my first book about medical tourism, and while there I got hooked on all things Latin American.
A year later, when my boss at the practice in Virginia announced to me that he was planning to retire from surgery, I knew that it was time to continue my Latin American journey.  I returned to Colombia, for six months this time, and wrote two more books.  My feelings were ambivalent about leaving when I returned to the United States, but I was, as always, ready and eager to get back to the business of taking care of people.  I was thrilled to find a position within my specialty that sounded ideal.  It was on the other side of the country from my Virginia home, but that didn't seem like an enormous obstacle for a "dream job."
Unfortunately, dreams are sometimes fantasy, and the job was a nightmare of the worst sort where naked ambition fostered overt hostility, back-biting office politics and a lot of career-destroying potential.  I was the seventh person in that position in just a few years time, and they never let me forget it.  But, the major drawback was that instead of being able to care for people, I was basically expected to "process" them and move on.
Processing people is not something I am able to do – it goes against my fundamental sense of decency and all the reasons I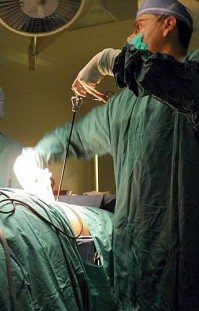 became a nurse in the first place.  So, no one was "processed" during my term at the facility, but I moved on, all right!  Previously, I had interviewed a surgeon in Mexicali, Mexico as part of the research for one of my writing projects, and from the first meeting, I was impressed with his drive, his compassion and his surgical skills.  When I found myself in that awful place, feeling trapped and hopeless – I reached out and asked for help.
I asked if I could study with him while I regained my bearings and healed from my disastrous experience.  Thankfully, he graciously agreed.  He has been my lifeline, along with my husband, as I make plans to return to school this fall to get my doctorate and to get back to my patients and the career I love so very much.
In the meantime, I am having a wonderful time improving my Spanish, rounding on my patients, and learning about the endemic thoracic diseases of northern Mexico, which differ quite a bit from what we see in Virginia.
Mexico and its people have been my saviors, and my time here has made me a better provider and a better person.  In return, I want to share my experiences so others can get a truer sense of Mexicali, and all that this beautiful country has to offer.