Average Lifestyle Rating: C (range D to A)
Click here to view our directory of Los Cabos local resources
The city of Puebla is the capital of the state of Puebla, and the fourth largest city in Mexico.  It is located between Mexico City and Veracruz in a large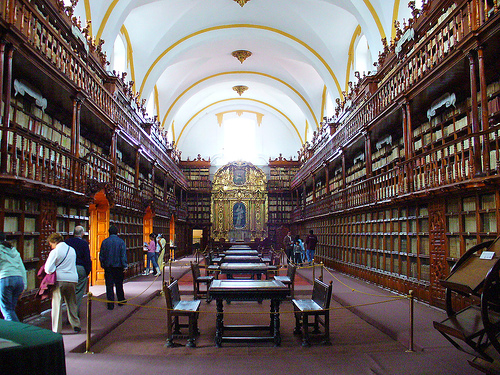 valley known as the Valley of Puebla surrounded on four sides by the snow-capped mountains and volcanoes of the Trans-Mexican volcanic belt.  It was originally established in 1530 by edict of the Spanish queen in response to a request from the bishop of Tlaxcala outlining the need for a transport route and way-station between Mexican capital and the Atlantic port of Veracruz.
The climate of Puebla is subtropical-highland. At an altitude of 2,200 meters (about 7,200 feet), the temperature remains mild throughout the day and typically gets cooler at night. The rainy season is from May to October which helps to mitigate warmer summer daytime temperatures. Overall, the climate is very pleasant year round.
Since Puebla is an industrial town, home, in fact, to the second largest Volkswagen factory in the world and much of its supply chain, the standard of living is above-average for Mexico, and many businesses, restaurants and shopping centers populate the metropolitan area.  One of Puebla's best shopping centers is called Centro Commercial Angelopolis. It can be compared to a medium-sized mall in the states and is anchored by Sears, Liverpool, Sanborns, and Palacio de Hierro with a large variety of other retail stores filling in.  Mega has put in one of its "mega" malls across the street thereby enlarging the selection of retail outlets and specialty stores in the immediate area.  El Triangulo and Palmas Plaza round out the Puebla mall scene.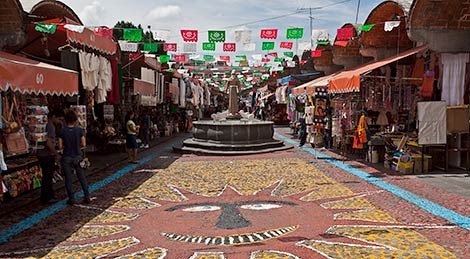 For those exquisite, local handicrafts, try El Parian. It is located a few blocks from the main park in the downtown area.  El Parian has all the local handicrafts you could possibly want.  It's an area of three streets jammed with individual vendors competing for customers. You will frequently find the same item in multiple locations, so bargain to get a good price.  One of the most popular items in the Puebla artisan market is Talavera, a special pottery made in Puebla and exported all over the world.
The "value" rule of thumb for properties in Puebla is that they will cost you from one-fourth to one-half of what the same property would cost in the US.  There is a burgeoning development industry in gated communities and condominiums, as well as a robust market in the much coveted old, colonial homes.  However, if you prefer to "try before you buy," rental housing is readily available and very affordable, particularly if you have your own furniture. A basic one-bedroom, one-bathroom apartment can be leased for less than $250 per month. Or, you can go for something larger like a three-bedroom, two-bathroom house for a bit under $800.  Furnished places are less commonly available, but can be found at moderately higher monthly premiums.
Puebla has no shortage of good hospitals, public and private, including Unidad Hospital La Paz, Central de Gineco-Obstetricia, Centro Médico Quirúrgico, Hospital Bentania, Universitario de Puebla, Hospital Ángeles Puebla and several others.  In addition, there is a large supporting network of specialty clinics and US-trained, English-speaking doctors.  Public healthcare is, of course, free while private healthcare runs a bit higher than the Mexican average, with office visits in the $40-50 range, primarily because the local economy supports higher wages and a higher cost of living.
As one of the major production and transportation hubs of Mexico, you will find that Puebla and environs can easily fill most, if not all, of your "living" needs, whether they require international department store shopping and goods, local market produce, meat or handcrafts, or a night on the town. The locale is famous for its "mole poblano" and "chiles en nogada," but the culinary offerings of this area are cosmopolitan, and you'll find the answer to any kind of  food hankering you develop.
Flying in and out of Puebla can be done two ways – the first is through Puebla's Hermanos Serdán International Airport just outside the city.  The Puebla International Airport, as it's more commonly known, underwent a major overhaul and upgrade between 2007 – 2011 to fill the need for more efficient cargo handling for the area's growing business community.  United Airline, Volaris, and Aeromexico offer passenger flights in and out of Puebla, but at present the only flights directly into the US are the one or two daily UA flights into Houston (IAH).  Though it adds an hour's drive time to your travel plans, the second way into Puebla is through Mexico City's International Airport which opens up air travel possibilities exponentially.
Looking for a sophisticated, modern Mexican city founded on a classic colonial one?  Then check out Puebla – year-round  good weather, beautiful geographical surroundings, a cosmopolitan area with modern, international flair and beautiful colonial homes – who could ask for anything more?