"Bad press" is the name of the game for Mexico. The U.S. State Department  travel "warning" begins with this caveat…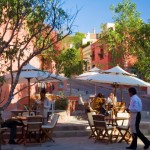 "Millions of U.S. citizens safely visit Mexico each year for study, tourism, and business, including more than 150,000 who cross the border every day.  The Mexican government makes a considerable effort to protect U.S. citizens and other visitors to major tourist destinations, and there is no evidence that Transnational Criminal Organizations (TCOs) have targeted U.S. visitors and residents based on their nationality."
The dangerous areas, as defined by the warning, are primarily where the drugs are grown, packaged, and transported (i.e., on the west coast and at the border with the US – where the customers are).
Unfortunately, the majority of Americans form their opinions from headlines and not from the facts. The State Department warning lists 13 areas that have "no advisory in effect."
While the Mexican government is now making a concerted effort (after too many years of "letting it go") to disenfranchise the drug cartels (and, make no mistake, it is a BIG, costly effort), they have the same problem as Columbia did a couple of decades ago – the cartels are a totally enfranchised part of the economy.
Because of the threat to the American economy presented by Americans taking their income out of the US economy to Mexico's, the US government is not actively disavowing the "headlines."  So, in truth, Mexico has a two-fold problem – the violence associated with the drug trade (and the concomitant headlines), and the unacknowledged reluctance on the part of the US government to dissuade visitation/emigration to Mexico.
Mexico, unlike Columbia, is a convenient neighbor, and a long-time friend, of the United States. And, while there are many cultural and life-style differences, they pale in comparison to those involved with moving a continent away. Here, if Mom gets sick, a grandchild is born, your son gets married, or you want medical care at "home," you can fly or drive back to deal with it.
But, until the US government has a vested interest in growing Mexico's economy, or the "drug customers" in the US dry-up, we don't see the "bad press" changing. And, until the American ability to perceive the whole truth of a situation, the sensationalism of the drug war headlines, and/or the vested interest of our economies change, we will have to continue to make our "life-style" appeal to one family at a time.
It is frustrating but our website, even all Mexican ex-pat websites together, cannot compete with the power of the press, no matter how right we are, or how much we'd like to.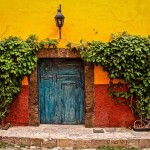 Keep on coming to Mexico! Let friends, family and neighbors know that the surface may appear to be tarnished, but what's underneath is pure gold.