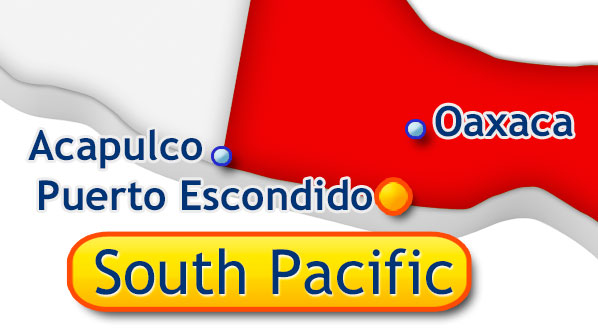 Mexico's Southern Pacific Coast includes miles of sandy beach, rocky cliffs, and mountainous tropical forests that provide surfing, sailing, fishing, scuba diving, kite boarding, hiking, birding and more which make it one of the best places for expats to retire in Mexico! Nearly year round temperate climates of 75 – 82F degrees keep Canadians and Americans heading south to Mexico's Southern Pacific Coast for fun in the sun!
A lot of the charm of this area is due to the rather arduous trip to get here! Oaxaca has some of Mexico's most rugged lands due to the intersection of four mountain ranges: the Sierra Madre del Sur, Sierra Madre de Oaxaca, Sierra Norte and Sierra Altravesada. These mountainous landscapes have helped isolate this region, which unlike many more accessible parts of Mexico, has remained largely populated with Zapotec and Mixtec natives. A good portion of the natives do not speak Spanish or English. Those who work with expats or in the tourist industry do!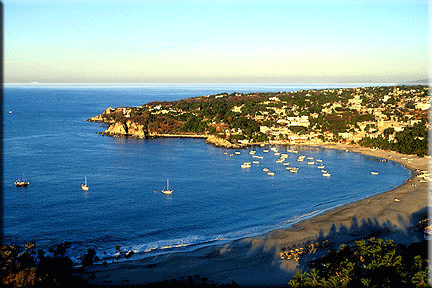 However, thanks to hopper flights into the Oaxaca Airport from Mexico City, some of the most traveled to cities within this region include Oaxaca City, Puerto Escondido and Huatalco. A good number of expatriates are retiring here for the old world charms of a largely unspoiled territory.
These Pacific Coast waters are a little more rough and tumble than the Gulf of Mexico or the Caribbean Sea. Some areas are not safe for swimming but provide some of the most majestic views you can imagine and are a dream for kite boarders, surfers and fishermen. If your in search of prize fishing, Mexico's Pacific west coast is world famous for Dorado, Wahoo, Marlin, Tuna, Sailfish and more. But whether you're fishing from a hired boat or directly from the beach, Rooster fish, Jacks and Snook are sure to be caught with bragging rights!
If warm weather, panoramic views of the rugged Pacific ocean, prize fishing, hiking, birding, or simply taking time for yourself sounds like something you might enjoy, try visiting Mexico's Pacific Coast and see what this area has to offer you!
Featured Locations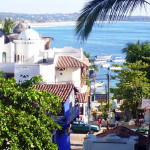 Living in Puerto Escondido, Mexico
Located in the state of Oaxaca, Puerto Escondido makes our "Best Places to Live in Mexico" list for it's beautiful breathtaking mountainous landscape that rolls into the beautiful Pacific Coast bay, temperate climate and "Old Mexico" feel.  The general population of about 45,000  consists of local fishermen, farmers, expats and surfers.  English is  spoken here. There […]