Three Ways You Can Find & Research Places To Live In Mexico

Use our interactive map to explore some special & safe places in paradise. Click on the orange buttons on our interactive map for information on "living" in that place.
All of our "best places" are in the safe areas for living in Mexico. We keep lifestyle ratings for each place.
Search through one of our many regions of Mexico, from the adventurous Baja to the majestic Riviera Maya!
As you explore the many beautiful places in Mexico, we really encourage you to download our guide. You'll it read again and again.

Click A City On Our Interactive Map To Explore It More
Click on the orange buttons on our interactive map for information on "living" in that place. The blue buttons are simply for reference – to give you an idea of where our "places" are relative to known Mexican cities. So, now sit back and start shopping for your new "place." Below the map you can gain access to our Places To Live guide. Which consolidates the information for you to read at your leisure.
All of our "best places" are in the safe areas for living in Mexico (as designated by the U.S. State Department) and most have established ex-pat communities with whom you can connect for help and advice on how to muddle through the miasma that is often inherent in living outside the United States and Canada.
For detailed information by state on safety, click here to view our Safety review and stats.
In our "At a Glance" charts on each city page you visit, you will find ratings for Lifestyle and Safety. For the Lifestyle codes, a "-" will mean the low end of the range and a "+" will be the high end. For the safety ratings, the Mexican states are coded by number of Americans murdered in 2010 and 2011.
These place articles will give you some general information on what to expect in the areas we have highlighted. Each place article starts with a "Lifestyle" rating from our "Lifestyle Rating" chart which will give you an idea of what kind of net income it requires to live comfortably in the area.
If you haven't rated your lifestyle yet, you can do so by using our Lifestyle chart and the related forms found on the Lifestyle menu. You will read about attractions in the area, shopping, international air travel, hospitals and medical care and the cultural distinctions that are unique to that part of Mexico.
Click On A Region Of Mexico To Explore
Margo Goes To Merida!
Merida, Mexico by Margo Guenther I will never forget my first trip to Merida, Mexico in October of 2007. I had been living in Tulum, Mexico for about a year and figured it was time to get serious about learning Spanish. I registered at Institute of Modern Spanish and was SO EXCITED! I would live […]
Baja Norte & Sonora
Northwest Mexico, including "Baja California Norte" and the Mexican state of Sonora are bordered by the U.S. states of California, Arizona and New Mexico. The Mexican state of Chihuahua is to the east, and Sinaloa is to the south. Although these are "border" areas, they are safe, inviting, and full of exciting adventures for tourists […]
Mexico's South Pacific Coast
Mexico's Southern Pacific Coast includes miles of sandy beach, rocky cliffs, and mountainous tropical forests that provide surfing, sailing, fishing, scuba diving, kite boarding, hiking, birding and more! Nearly year round temperate climates of 75 – 82F degrees keep Canadians and Americans heading south to Mexico's Southern Pacific Coast for fun in the sun! A […]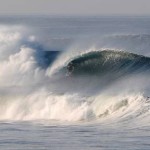 Pacific Coast
Here's where you'll find the some of the best surfing beaches in the world.  And, the well-known, glamour beaches, like Acapulco, Puerto Escondido, Puerto Vallarta, Mazatlan and, of course, the surfer haven of Sayulita. The Pacific coast of Mexico is rugged terrain falling into beautiful, and sometimes dangerous, beaches.  If the ocean is your bag, […]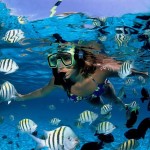 The Mayan Riviera
The Riviera Maya area of the Yucatan Peninsula stretches from Cancun through Playa del Carmen southward to Tulum, and includes the island of Cozumel, located 20 kilometers from Playa del Carmen into the Caribbean. Many people, both visitors and residents, believe this area has the best beaches in the world. If you are into scuba diving, […]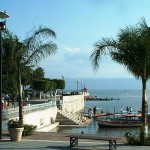 Central Mexico
In central Mexico are two of the most popular spots for expats to move: the Lake Chapala area and San Miguel de Allende.  Both places have large gringo populations – large enough to affect the local economy. San Miguel de Allende has been around a long time, but after its colonial architecture was discovered in the 1930s, it blossomed into […]
The Yucatan State of Mexico
Unique among the mix of peoples who have become Mexico, are the Yucatecans. Once an independent country, by mutual agreement, Yucatan became part of Mexico in 1821, went independent again in 1823, and finally rejoined Mexico for good in 1825. However, the defining observation about this blend of Mayan, Spanish, Caribbean, French and Middle Eastern (yes, Middle Eastern!) cultures […]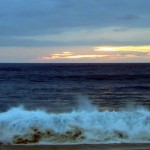 Baja California Sur
There is a lot more to Baja California (Sur) than surfing, sand and rocks. Wonderful wine growing areas and fresh seafood make the tip of the Baja peninsula a great place to live. In fact, here is where you'll find the best fish, oysters, clams and scallops you'll ever taste. Winter brings the whale migration from Alaska, and […]
Make Mexico Happen!