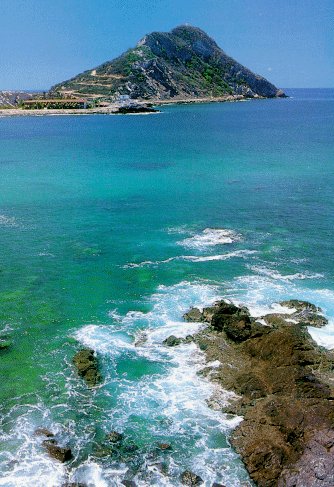 Here's where you'll find the some of the best places in Mexico for surfing beaches in the world.  And, the well-known, glamour beaches, like Acapulco, Puerto Escondido, Puerto Vallarta, Mazatlan and, of course, the surfer haven of Sayulita.
The Pacific coast of Mexico is rugged terrain falling into beautiful, and sometimes dangerous, beaches.  If the ocean is your bag, try one of the cities lining this coast of Mexico.
Mexico has nearly 5800 miles of coast line of which a little over 4500 miles are on the Pacific Coast.  Because of this, we cannot possibly include all the hidden treasures in this beautiful region of the country, but we want to name a few!  If you are adventurous enough to hop in a car and head South on Mexico's Pacific Coast Highway, Highway 15 and 200, you can explore the fishing villages of  Rincon de Guayabitos, Sayulita, Barra de Navidad and Coastecomate on your way to Mazatlan and Puerto Vallarta.
Although the Sierra Madre Del Sur mountain range on the Southern Pacific Coast (Oaxaca area), literally spills right into the ocean, the Central Pacific Coast also has the Sierra Madre  mountain range just a bit further away from the ocean, still offering striking ocean cliffs, hiking and bird watching!
Off shore islands near Mazatlan, including Isla de Chivos (Island of Goats), Isla de Venados (Deer Island) and Isla de Pajaros (Island of Birds), provide nature preserves and water sports such as kayaking, snorkeling and bird watching day trips!  Expect to sea seal colonies, sea turtles, schools of dolphins, rays, pelicans and many different species of bird life here!  El Faro Lighthouse, the highest lighthouse in the America's, has guarded this area since 1571.  If you hike up to see it, be prepared to see some majestic views of Mazatlan and beyond!
There are some areas of the Pacific Ocean that are great for surfing, jet skiing, sport fishing, kite boarding and the like but are too dangerous to swim in.  Strong undertows, currents and large crashing waves are prevalent here, so watch for "No Swimming" signs all along the Pacific Coast.
Please read more about our featured Pacific Coast region and see if this area may be your Mexico!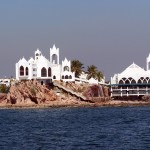 Mazatlán
Average Cost of Living Rating: CClick here to view our directory of Mazatlán local resources Mazatlán is the second largest city in the state of Sinaloa. It was founded in 1531 by the Spaniards and local Indian settlers.  Prior to the arrival of the Spaniards the area was occupied primary by native Indians attributed to the abundant […]
Puerto Vallarta
Average Lifestyle Rating: B (range C- to A+)Click here to view our directory of Puerto Vallarta local resources Founded in 1851 (or 1859, depending on your source), prior to the 1960s, Puerto Vallarta was a small coastal village with ties to the mining industry of the Sierra Madres. For decades, its land properties were tied […]