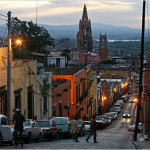 In the central region are two of the most popular places for expats to live in Mexico: the Lake Chapala area and San Miguel de Allende.  Both places have large gringo populations – large enough to affect the local economy.
San Miguel de Allende has been around a long time, but after its colonial architecture was discovered in the 1930s, it blossomed into an "art community," and that is what it is today.  Gringos have been moving into San Miguel, buying up the old colonial buildings and remodeling in a big way.  It is blessed with very agreeable weather all year long, beautiful mountain vistas and gorgeous architecture.
In the Lake Chapala area, the weather is about as perfect as it gets. National Geographic, which knows the planet pretty well, designated the weather #2 in the world (but, the residents all know it's the best).  With a large lake surrounded by mountains, at about 5,000 feet above sea level, you have a home that's "easy on the eyes and gentle on the body." And, the Lake Chapala area is home to the largest community of North American expats in the world.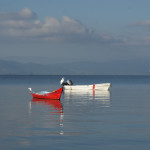 The majority of expats at "Lakeside," the local name for the area, live on the lake's north shore. Surrounding the lake is a string of villages with names like Chapala, Ajijic, and San Antonio.  Because of the well-established expat community in Ajijic, you'll find many shops selling familiar U.S. and Canadian items, familiar retail outlets like Costco, Home Depot, McDonald's and Starbuck, and even English-language movies at the local Cineplex. There are many social groups offering a plethora of foci including theater, music appreciation, and everything from line dancing to creative writing. You will not be bored living at Lake Chapala!

Puerto Vallarta
Average Lifestyle Rating: B (range C- to A+)Click here to view our directory of Puerto Vallarta local resources Founded in 1851 (or 1859, depending on your source), prior to the 1960s, Puerto Vallarta was a small coastal village with ties to the mining industry of the Sierra Madres. For decades, its land properties were tied […]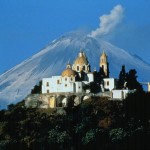 Puebla
Average Lifestyle Rating: C (range D to A)Click here to view our directory of Los Cabos local resources The city of Puebla is the capital of the state of Puebla, and the fourth largest city in Mexico.  It is located between Mexico City and Veracruz in a large valley known as the Valley of Puebla surrounded on […]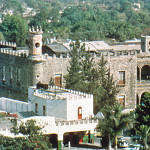 Places To Visit In Cuernavaca
Places to go! Robert Brady Museum The Robert Brady Museum shows the collection of the artist, antiquarian, and decorator from Fort Dodge, Iowa. Ceramics, antique furniture, sculptures, paintings, and tapestries fill the restored colonial mansion, all beautifully arranged in rooms painted with bright colors. Note that the building numbers on this street are out of […]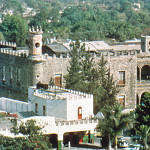 Cuernavaca
Perfect Climate, Colorful History and Silver are a Few Reasons for Cuernavaca Average Lifestyle Rating: B (range C to A)Click here for a list of local resources in Cuernavaca Situated in the central part of Mexico, Cuernavaca is the capital city of the state of Morelos. Fifty-three miles south of Mexico City, and almost directly west […]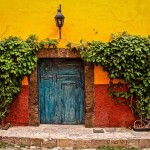 San Miguel de Allende
Where Artistic Inspiration Flourishes Average Lifestyle Rating: B+ (range C+ to A+) Click here to view our directory of San Miguel de Allende local resources Home to one of Mexico's largest American ex-pat communities, San Miguel de Allende, at the beginning of the 20th century was in danger of becoming a ghost town. It was snatched from the […]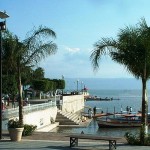 Living in Lake Chapala
Average Lifestyle Rating: C+ (range from D+ to B+) Click here to view our directory of Lake Chapala & Ajijic local resources The Draw to Lake Chapala There are many draws to Lake Chapala, but the four most significant draws to Lake Chapala are the weather, the large existing expatriate community, cost of living and excellent health care […]