Perfect Climate, Colorful History and Silver
are a Few Reasons for Cuernavaca
Average Lifestyle Rating: B (range C to A)
Click here for a list of local resources in Cuernavaca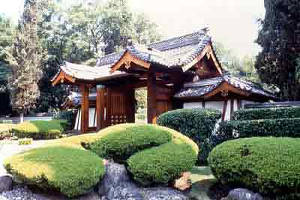 Situated in the central part of Mexico, Cuernavaca is the capital city of the state of Morelos. Fifty-three miles south of Mexico City, and almost directly west of Veracruz, Cuernavaca sits in the center of the Mexican portion of the Central American isthmus.  It is a charming colonial town with a mild tropical climate and mountain surroundings. Situated at an elevation of around 5,000 feet, Cuernavaca was dubbed, "the city of eternal spring" in the nineteenth century because of the year-round pleasant weather.  It is located in a tropical region, but its temperature is consistently in the 70s°(F) because it is located on the southern slope of the Sierra de Chichinautzin mountains and in the mornings, warm air flows up the mountains from the valley below, while in the afternoons, cool air flows down from the higher elevations.
One of the most fascinating aspects to Cuernavaca is its colorful, romantic history.  Maria Félix, a Mexican diva, had an opulent,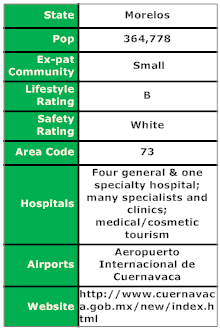 cobalt-blue and papaya-colored villa on Avendia Palmira, along with five other houses. It is known as the Casa de las Tortugas (House of the Turtles). Before gambling was shut down in 1934, it was a getaway for such notable risk-takers as Rita Hayworth, Bugsy Siegel, and Al Capone.  In 1956, Erich Fromm founded the Sociedad Mexicana de Psicoanálisis (Mexican Society of Psychoanalysis), and from his house in Cuernavaca, he promoted new ideas in the field of psychiatry. In the 1960s, it became a haven for the "hippie" counter-culture with none other than Timothy Leary experimenting with psychedelic mushrooms during his time spent in the area.  The Casa de la Torre, originally part of the monastery of La Asunción, was purchased in 1960 by the US artist, Robert Brady, who transformed it into a home, as well as a private art and collectible museum. It contains a collection of art and crafts from around the world, including the original "Self-portrait with monkey" p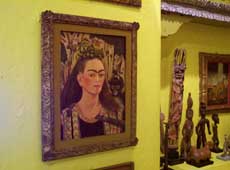 ainted by Frida Kahlo. The Shah of Iran had a house here, as did the late sculptor, John Spencer, a relative of Princess Diana.  Although a native of the U.S., the Bauhaus designer, Michael van Beuren, established his residence in a family hacienda in Cuernavaca when fleeing the rise of the Nazi regime in Germany.  Barbara Hutton, Woolworth heiress, chose this place for its climate and "magnetism." Her residence was designed and built completely by Japanese artists and architects, and includes a replica of the Kyoto Kabuki Theater in Japan.  Jacques Gelman, a Russian émigré, made his fortune as the producer of hit comedies by the legendary Mexican comic, Cantinflas, who appeared with David Niven and Shirley McLain in the 1950s film, Around the World in 80 Days. A good portion of the money that Gelman made went into the acquisition of art, including works by Rivera, Kahlo, David Alfaro Siqueiros, Francisco Toledo, Rufino Tamayo, Cisco Jimenez, Gerardo Suter, and Juan Soriano.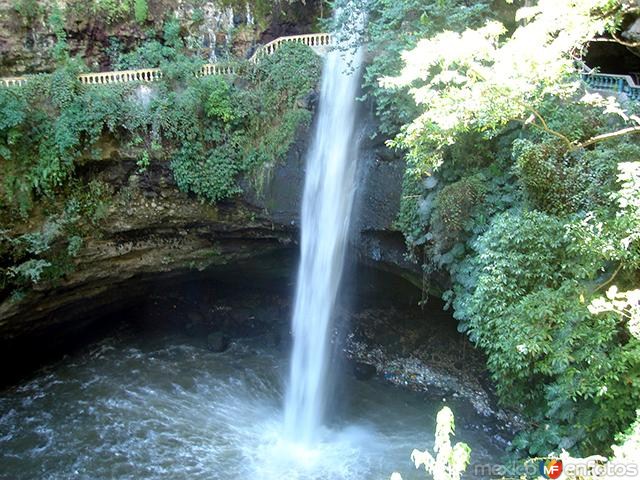 Within the municipality of Cuernavaca (the city and its colonias), there are several archaeological sites, and many 16-18th century colonial buildings which have been updated, refurbished and turned into hotels, museums, and various commercial businesses. In the heart of Cuernavaca lies the 36 meter high waterfall of the Salto de San Anton, a highly-regarded cenote grotto among nature-loving tourists.  Cuernavaca is also one of the premier destinations to study Spanish in a native culture. It became popular with college students during the 1960s.  Today, there are more than fifty Spanish Language schools in operation.  The students can opt to live with a Mexican family, and/or may participate in internships, or volunteer at hospitals and other places for college credit.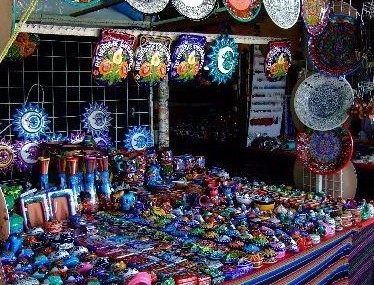 Although not really a shopping mecca with Mexico City so close by, Cuernavaca does have three upscale, modern malls – Plaza Cinemex, Plaza Cuernavaca, Galerias Cuernavaca; Plaza el Pueblito, a mall designed to feel like shopping in a small town; several artisan markets – Artesanias Azahares, the Handicraft and Flea Market next to the Cuauhnahuac Museum and the bazaars of neighboring Tlayacapan and Tepoztlan.  This area of Mexico is known for the hand-crafted silver jewelry created by local artisans, as well as unique ceramic and beeswax crafts.  However, the most enduring handcraft of Cuernavaca is the huarache leather sandals.  And, for those weekly household shopping needs, Walmart, Sam's Club, Liverpool, Sears, Costco and Sanborn outlets will more than adequately cover them.
Cuernavaca has four general hospitals, Hospital Bellavista de Cuernavaca, Hospital Morelos, Sanatorium Henri Dunant, and Hidalgo Sanatorium, and one maternity hospital, Maternidad Santa Maria.  Outpatient and specialty clinics can be found all over the city staffed by a wide network of physicians, including clinics which cater to medical and cosmetic tourism.  Quality medical attention in Cuernavaca typically costs $40 to $70 per consultation.  In nearby Mexico City, most medical consultation services are offered at $50 to $80.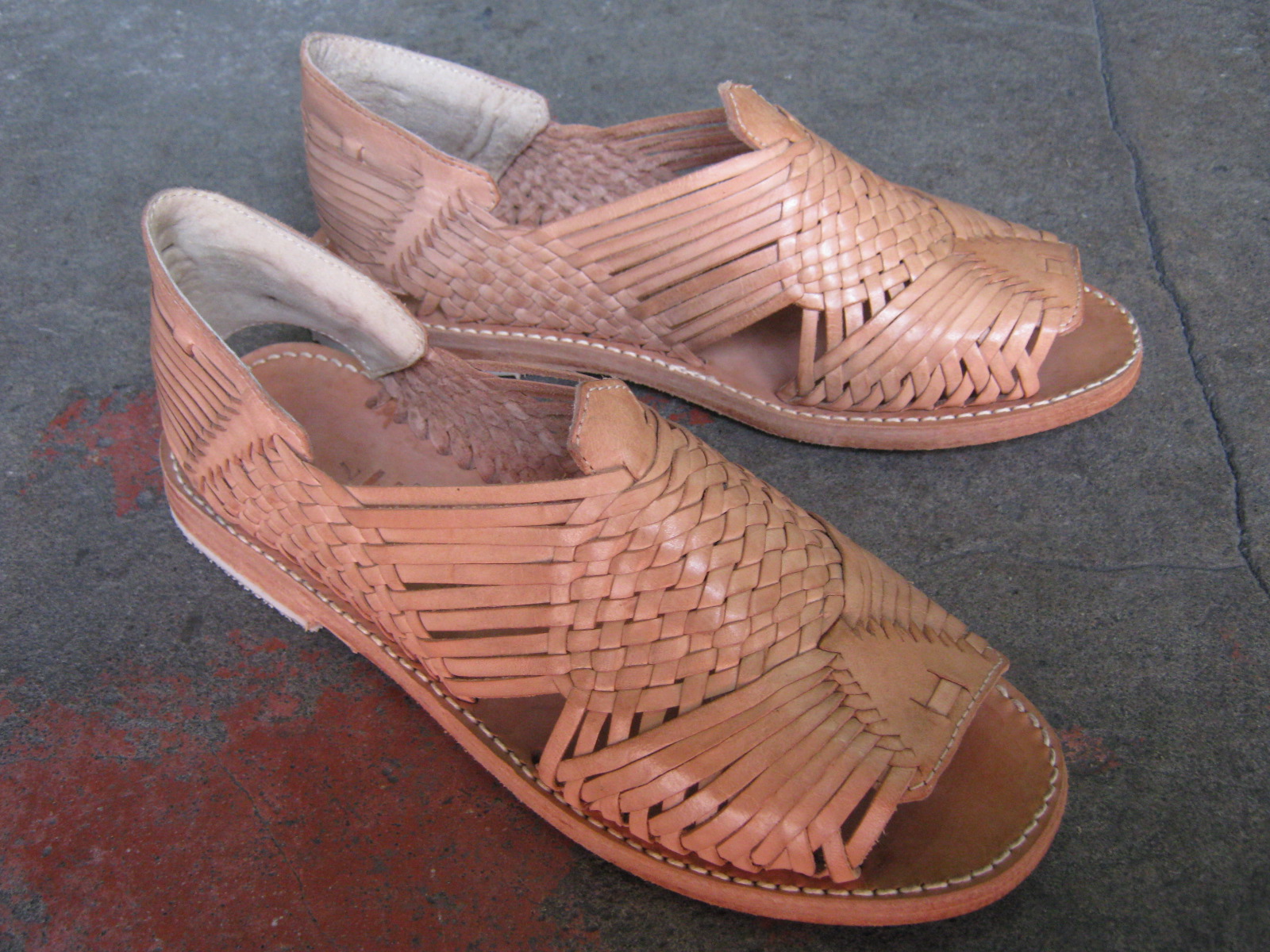 Cuernavaca has an international airport, General Mariano Matamoros Airport (CVJ), located at the northwest corner of the municipal area.  The airport, more commonly known as, Cuernavaca International Airport, is truly "international" and offers daily flights to/from 20 Mexican airports, all the major US hubs, and Toronto, Panama City, Bogotá, Paris, London, and Madrid.
Cuernavaca has state-of-the-art banking and ATM networks.  Cable and satellite television companies offer many favorite American and Canadian channels. High-speed DSL, wireless and dial-up internet services are also available through the telephone, satellite and cable companies.
All-in-all, if what you'd like is near perfect weather all year long, with a varied blend of architectures, a rich colorful history, a beautiful mountain backdrop and a modern ambience without the attendant big-city hustle and bustle, then take a look at Cuernavaca.  You may be just one of the many who have come to visit and stayed to live.