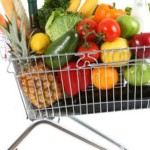 The team at Changes in Latitude Lifestyle know one thing for sure:  Diets do not work.
Forget about Nutri-System, Atkins, The Carb Lovers Diet, and my favorite…The Cookie Diet.  None of these programs are going to change your eating habits in a sustainable, life changing manner.  All of them will deliver short term results leaving you feeling like you deserve a hot chocolate sundae for all the weeks of suffering and will power to achieve your weight goal.  But is that what you really want?  Because as soon as you start living your life again, those hard lost pounds are going to creep right back on.
To change the way you look and feel permanently, there are no short cuts.  Eating whole foods and getting plenty of excercise and sleep are the way to a healthier mind and body.  Period.
How To Stop Dieting:
1. Decide You Are Ready For A Change.  Don't focus heavily on your current weight or body shape.  Just make a decision that you are ready to feel better and to look better as a result.  You are not going to focus on calories but eating healthy food choices.  The pounds will come off naturally.
2. Start By Buying Natural Foods You Like:  On your next trip to the grocery  store, buy foods that you enjoy eating that are 100% natural.  Do not worry about calories and fats.  The foods that are natural are typically located on the perimeters of the store.  Fruits, vegetables, eggs, fish, meats, and dairy are located on the perimeters of the store.  Everything boxed and bagged is located on the interior aisles.  Only purchase limited quantities of aisle foods such as coffee…..and coffee.
3. Fill The Majority Of Your Shopping Cart With Whole Natural Foods.  Again, do not worry about calories and fats.  When you consume whole, natural foods, your body knows how to use it as fuel and will not store it as fat.  As long as you stay away from boxed and bagged foods that have more than 5 ingredients in them, your body will know how to use the food for fuel.  Almonds, walnuts, pecans, raisins, grapes, and apples are great snack foods that are all natural.
Eating whole, natural foods is a sure fire way to stop dieting and change the way you feel and look permanently.  As you start fueling your body with healthier foods, your desire to get out and move will come and so will sound sleep.