I want to share an excerpt from an email I recently received from International Living about Tulum. I happen to live in Tulum and I can attest the little beach town on Mexico's Caribbean is booming.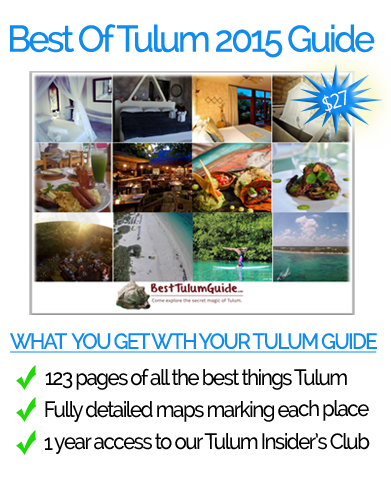 My wife and I have lived in Tulum full-time since 2008 and have seen a lot of changes since. The good news for us and anyone else wanting to experience the unique Tulum vibe is that the local government has kept the charm alive and long term development is being planned with the natural environment in mind, especially along the pristine beaches.
Here's a little bit of what International Living has to say about expansion in this area….
The Cancun pattern repeated itself.  In 2005 and 2006, Playa Del Carmen was the fastest-growing community in the world. The pace of change outstripped that of Cancun. It's now a chic beach town with cobblestone streets, trendy restaurants and organic cafes. It's got new clinics, stores and even a Walmart.
Back in the day, only 15-16 years ago, lots in the center of Playa changed hands for as little as $10,000. Today, you'd pay up to $20,000 just to rent a ground-floor retail unit on that same lot. And a beachfront condo can easily set you back $500,000.
Today, the government focus is south of Playa del Carmen, in Tulum. They aim to triple the number of tourists to this location by 2025. They're talking about a new international airport here. And they're already investing in new road infrastructure in the Tulum area. If you are interested in getting the Expat Insider's look at Tulum property for sale click here to check out our new Tulum buyers agent services now.
In 1986, Tulum had around 600 residents. Today, there are 20,000 or so. And we can see the signs of progress already.
When I visited Tulum five years ago, the town was a sorry-looking straggle of dusty homes and a single supermarket. Now, it's got two supermarkets, new gas stations and three banks. You'll see new condo projects, guesthouses and little cafes dotted around town. A cycle path now connects the town with the beach.
Down on the beach, you'll find boutique hotels, pizzerias, rustic restaurants and cafes. Spas offer hot stone massages and pampering facials. You can try yoga, a detox retreat or bikini boot camp.
Tulum is a beautiful, fashionable and very desirable location right now. And its desirability will increase with the rise in tourist numbers. But there's hardly any land available for development. Tulum is hemmed in by the Caribbean Sea on one side, and more than two million acres of protected land on the other.
It's a classic "high demand, limited inventory" story that makes Tulum an investor's dream.
We purchased property here in 2008 and we are very happy we got here when we did.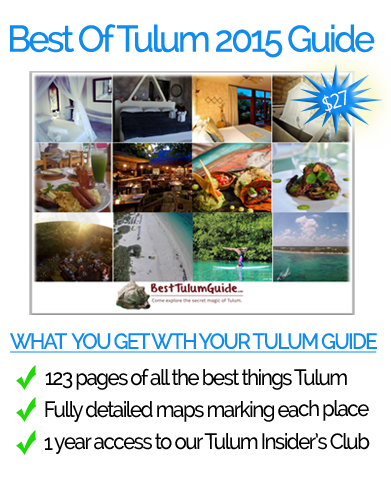 Tulum is growing and there are still plenty of opportunities but if you wait much longer the prices will go the way they did in Cancun and Playa del Carmen.
If you would like to learn more, I invite you to come and stay with us and we'll tell you all about it!
Check out our Tulum page for more information on the area and sign up for a tour with me if you would like to learn more about this paradise in Mexico!
See you in Tulum!
Ron Burdine