We Came to Tulum for the Beaches, But the food Keeps Us Happy!
We started out like many Americans do I suppose when they venture to Mexico for the first time, we stayed at an "all-inclusive resort" on Cozumel based on a tip from a friend.  It wasn't anything fancy by today's opulent luxury standards, but the food was decent and it was very comfortable. We immediately fell in love with the warm clear turquoise waters of the Caribbean but we didn't stray too far from the confines of the resort.
Over the years we found ourselves returning to the area, all along the Caribbean side of the Yucatan, it seemed like once or twice a year and we definitely started to venture out over that time leaving the all inclusive experience far behind. We were exploring and learning about what the area had to offer in a more native experience.   We were also forming our own destiny it seems.
Fast Forward 10 Years…
But first, I want you to read an excerpt from a recent article I read from a travel writer named Kristin Jorgensen with the Sonoma Valley Times…she is an excellent and descriptive writer and she so eloquently touches on part of the allure to this funky magical place in paradise we now call our home…
I am a few years late discovering Tulum, it seems.  Throngs of European hippies and hipsters got here first.  Topless models strut about as if on the catwalk and fedora-topped, über artsy folk lounge dramatically on the endless rows of wooden daybeds that dot the wide, white beach in front of their 'eco chic' hotels.  Speaking of hotels, don't expect air conditioning or even round-the-clock electricity.  What you can expect is so much better: soaring, palapa-style cabañas perched right on that powder white sand.
Back to our abbreviated story. Upon our return to Colorado from a recent spring vacation in Akumal, Mexico (located about an hour south of Cancun) and not far from destiny, we had some news for our family and friends that would shock all, alienate a few and inspire others; we were moving to Mexico!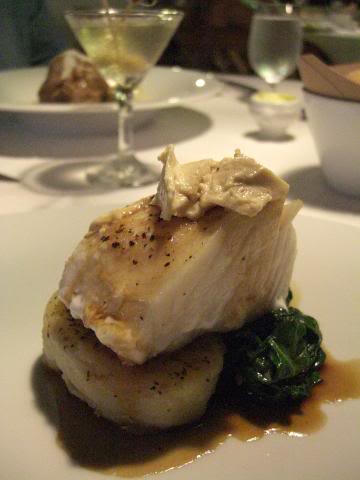 Late 2007 it really did happen and we did move to paradise, it's a placed called Tulum and it's right on the Caribbean a little more than an hour from Cancun. The beaches as described by Kristin are just part of draw here; it's a very charming and culturally rich international community that is unlike anything in Mexico.  The culinary discoveries have been unexpected and plentiful.
You Moved to Mexico?! You Are Crazy! Maybe…
There were a good number of people that either told us we were crazy, or were certainly saying things to other friends like "they won't last" or "they can't survive on tacos alone" or "they won't really do it."  Most of our friends were genuinely excited for us, but you could tell they didn't know what to make of it or how it would be possible. Then we put the house on the market and started selling our things…this was happening!
Many of my friends and family have visited us over the years we have been living in Tulum and now they know for sure…we ARE crazy, crazy for not moving sooner!  Even the ones that don't like tacos have cravings for the great food and the variety of it, it's more than just the beaches that have them regularly longing to return.  The topless models, beautiful and "cool" people also add a certain vibe that is alluring.
There is amazing variety and quality of dining options in Tulum as you will learn more about if you read the whole story from Kristin. Her descriptions and visuals are something to behold and will leave your mouth watering.  I simply cannot do it justice here. There are internationals from everywhere and they seem to flock to Tulum opening more restaurants and creating authentic and eclectic dining experiences in paradise that only leave you wanting for more.  To be sure this aspect of living in Mexico and in Tulum was a very plenteous surprise.
Our friends and family have an amazing place to visit now and many of them have been inspired to join us here many times and often linger for weeks and months daydreaming and crafting their own plans to make the escape to paradise.
Please take some time to read the whole Tulum article from Kristin Jorgensen, she plans to continue a series or at least a part 2.  We are looking forward to more wonderful descriptions of Tulum!!
If you are interested in writing your story about your life in Tulum, click here for our Tulum real estate buyers agent services! Ron is passionate about this special place and cannot wait to help you craft your dreams. See you in Tulum!
Ron