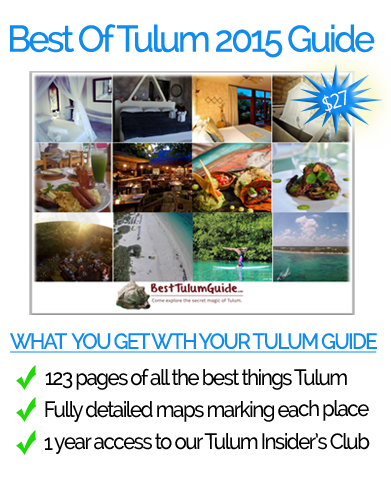 In peaceful slumber, on the eastern coast of the Yucatán Peninsula, is the Sian Ka'an (see-an CAAN) Biosphere Reserve. Over 500,000 hectares of tropical forest, wetlands and coastal dunes, its remarkable biodiversity includes jaguar, howler monkey, and even the American flamingo. Its eastern region expands across the Caribbean Sea, where it shelters a section of the Mesoamerican Reef.
In 1987, UNESCO designated Sian Ka'an a World Heritage site, owing to its critical contribution to regional biodiversity. Indeed, its tranquil waters and coastal dunes have not gone unobserved by species threatened by human activity; the reserve is a final refuge for several marine turtles, as well as the 'vulnerable' West Indian manatee.
For the Pre-Colombian Mayan inhabitants, Sian Ka'an was "Where the Sky is Born." Certainly, its ecology has evolved from spectacular environmental forces, which one could conceive as divine. A unique feature of the landscape is los Petenes:  small islands that grow in the chaos of muddy, brackish water. Los Petenes comprise an unusual community of tropical forest and mangroves, which are nourished by freshwater springs, flowing from the peninsula's enormous underground river system.
Visitors are also drawn to Sian Ka'an for its Mayan history. Archaeologists have recorded 23 sites, which include ancient Muyil – one of the oldest Mayan cities in Yucatán Peninsula, established as early as 350 BC. Its architecture is the same "Peten" style characteristic of the monumental city of Tikal, in Guatemala.
Several operators offer low-impact tours of the lagoons and wetlands, as well as the ancient culture. And, considering the very few trails cut into the gregarious vegetation, it's more comfortable and enjoyable to explore the territory as part of an organised group. "Centro Ecológico Sian Ka'an (CESiaK)" and "Community Tours Sian Ka'an" are two reputable sustainable-tourism companies, which provide boat trips, kayaking and fishing excursions. Wildlife and bird-watching enthusiasts will particularly delight in a canal tour, which meanders through the flooded passages interweaving the mangroves. With over three hundred recorded species of bird – which are either endemic, or migrate to the reserve for nesting – spotting one or two remarkable species is a forgone conclusion.
Most visitors find it more convenient to experience the Sian Ka'an in a day-trip, since the reserve has restricted accommodation options. However, should you be determined to awake to sunrise over a deserted Caribbean beach or admire the sunset behind uninterrupted lagoons and wetlands, Cesiak's lodgings are cozy, beachfront 'tarp-cabins' at reasonable prices. Its sunset patio, above the restaurant, is a spectacular setting to dine and drink cocktails. Otherwise, the Sian Ka'an is only a few steps from Tulum's beachfront hotel zone.

There is no public transport into the reserve, so if you're not visiting as part of a tour, it's advisable to hire a car from one of the rental offices in Tulum's town. The road south of the beach-zone accesses the northern areas of the biosphere, heading toward the fishing town, Punta Allen. Highway 307 from Tulum to Chetemal runs parallel to the western border.  It's worth noting that the gravel roads within the biosphere are typically littered with potholes, especially after rainy season. That said, bouncing beneath the canopy is part of the charm of this natural realm.
More information on operators and tourism in the Sian Ka'an is available from Tulum's tourism station, located on the junction between 307 and the highway to Cobá.