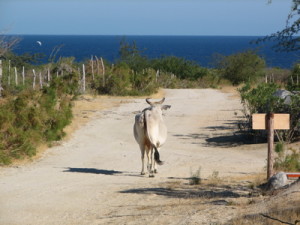 Whether you are just visiting Mexico or making the move as an expat there are some things you will want to leave at home. There are the obvious things like guns (you must have a special permit for those) and illicit drugs, medical marijuana is included in that category and Mexico doesn't recognize those US state laws.  For either of those two violations you will almost certainly wind up in Mexican jail.  Not a place you want to be.
Some of the other penalties are not as serious, but at a minimum you will have those goods or products confiscated and you will also be fined and/or detained.  Better to just read through this list and avoid the hassles.
A list of what you should NOT bring to Mexico:
Animals and Food Products:
Alive predator fish, in their states of young fish, youthful and adult.
Beef
Fowl
Pork
Totoaba, fresh or cooled (fish).
Frozen Totoaba (fish).
Turtle eggs or any class
Skins of turtle or Loggerhead turtle
Specific Drug Derivatives (This is in addition to ALL other illegal drugs)
Poppy seeds (Narcotic).
Flour of poppy seeds (Narcotic).
Seeds and spores of marijuana (Cannabis indica), even though when they are mixed with other seeds.
Marijuana (Cannabis indica).
Juice and extracts of opium, prepared to smoke.
Extracts and juice derived from marijuana (Cannabis indica).
Mucilage and condensed products derived from the marijuana (Cannabis indica).
Heroin, base or hydrochloride of diacetylmorphine.
Medication prepared with marijuana (Cannabis indica).
Medication prepared with acetylmorphine or of its salts or derivatives.
Printed Materials, Propaganda or Collectibles
Stamps or printed transfers in colors or in black and white, displayed for their sale in envelopes or packages, even when they include chewing gum, candies or any other type of articles, containing drawings, figures or illustrations that represent childhood in a degrading or ridiculous way, on attitudes of incitement to violence, to self-destruction or in any other form of antisocial behavior, known like Garbage Pail Kids, for example, printed by any company or commercial denomination.
Fertilizers and Insecticides 
Thallium sulfate.
Insecticide (Isodrin or Aldrin).
Insecticide (Heptaclor or Drinox).
Insecticide (Endrin or Mendrin or Nendrin or Hexadrin).
Insecticide (Leptophos).
Historical
Goods that have been declared as archaeological monuments by the Secretariat of Public Education.
In summary you should  leave the weed and guns, your pet shark and chemistry set behind.  Interesting to note the bizarre restrictions of collectible stamps that degrade children or portray children in a derogatory manner.  This comes directly from the Aduanas website.
If you would like more details on customs regulations for Mexico please visit the Aduanas (mexico customs) website:
http://www.aduanas.sat.gob.mx/aduana_mexico/2008/pasajeros/139_10179.html