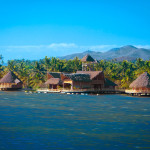 Located on the Western, Pacific coast of Mexico, in Tomatlan, Jalisco, is the quiet and secluded Hotelito Desconocido Sancuary Reserve and Spa.  This 27 room, 100% eco-resort is located on sixty hectares in a natural diverse, bio-reserve listed by UNESCO as a bird paradise aquifer.  
The tranquility of bright blue lagoon in the middle of a protected natural area of lush beauty will deliver the peace and quiet you are looking for.  Each room has a beautiful view of the lagoon and are elegantly decorated in tasteful Mexican flavor.
There is no electricity.  Each room has  solar powered ceiling fans which gently moves the sea breezes if you need to use them.  At night, candles light the way.  There is wi-fi in the reception area, but not in the rooms.  No TV, no bars, no distractions…. just you and nature.  You should leave your hair dryer, curling iron, and anything else that requires an outlet at home.
Biodegradable soaps and shampoo's are provided.  You should purchase biogradable sunscreen as well before heading down.  Remember, what ever oils you use on your skin will leak into the water at the reserve no matter how "sweat proof" they are.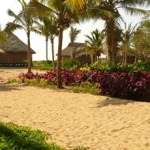 Restaurants on Site
Hotelito has two of the most prestigious restaurants on the coast, the Little Devil,  and Nopalito.  Each restaurant changes their menu daily based on the catch of the day.  Much of the produce and spices are grown on site.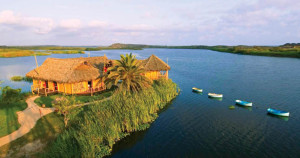 What To Do
Spa  The spa offers thalassotherapy treatments including rituals, bubble beds, geysers, temazcal (a type of pre-Hispanic sweat lodge), waterfalls, therapeutic massages and facials.
Yoga
Swimming
Fishing from land or boat
Boating ,  kayaking, 
Bird Watching
Wind Surfing
Horseback Riding
If the time of year is right, May through September, your liable to see sea turtles laying there eggs late at night.  The eggs take about 60 days to hatch, so you could also see some babies heading out to sea if you time it right.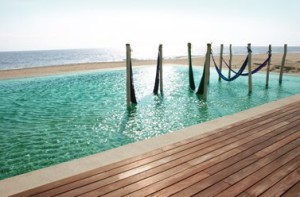 How To Get There
Located 60 miles South of Puerto Vallarta on Hwy 200.