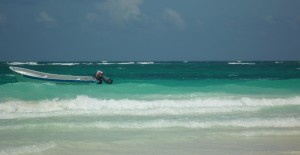 If you are a U.S. or Canadian citizen living in Mexico, you should educate yourself and your family of the steps involved when you or your loved one passes away in Mexico.  The main parties involved will be your local hospital, the funeral home and your nearest U.S.  or Canadian Consulate.
The first step is to choose a local funeral service.  The hospital staff will most likely be able to recommend a local funeral home for cremation or burial, however, each Consulate also maintains a list of funeral homes that have been recommended by families of American and Canadian citizens who have used their services.
If you do not speak Spanish well, bring a translator to the funeral home as they will advise family members what documentation will be needed by the Consulate.
Next, contact your nearest Consulate.  Although Consulate staff is unable to act as an agent for American citizens making funeral arrangements, they can help with many important areas such as locating and notifying the next of kin of their loved one's passing, informing families about the Mexican legal requirements for claiming a loved one's remains, identifying remains in certain cases, requesting official reports from Mexican authorities and assistance in shipping personal effects to the States or Canada.
Mexican authorities will often request identification documents for both the next of kin and the decedent, such as passports, birth certificates, and marriage certificates.
The death of an American or Canadian citizen, whether resident or tourist, needs to be reported to the Consulate so that the officers can issue a Consular Report of Death Abroad (the official U.S. death certificate for U.S. citizens who pass away overseas and the Canadian equivalent).   This document is necessary to settle legal and estate matters in the U.S.  and Canada.  In order to prepare this document, the Consulate will often need the next of kin to provide certain documents, such as a copy of the Mexican death certificate or United States passport.  A consular officer will explain to the next of kin what is needed in each case.
You will also want to make sure you have prepared your Mexican Will well in advance, and share it with loved ones to alleviate ambiguity in a stressful situation.