Mexico Immigration Requirements for Visitors and Residency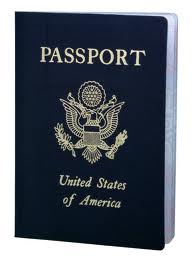 The following Mexico immigration information is provided as a resource for our readers and will be updated periodically as policy and changes are made and brought to our attention. As with any government rules they can be dynamic in nature when it comes to implementation and timing.
As of May, 2020, we believe the information we provide here is correct.  We have also provided some additional links to other resources at the bottom of this page for immigration to Mexico.
How can I immigrate to Mexico?
You may immigrate to Mexico and be granted a Residente Temporal (temporary residency valid for up to 4 years) OR Residente Permanente (permanent residency valid for lifetime) under the following conditions:
You have a personal family connection to someone who is a Mexican citizen, by marriage or direct relation.
You apply for Residente Temporal and meet the minimum income or student requirements.
You apply for Residente Permanente and meet the minimum income requirements or you have been a Residente Temporal for 4 years in Mexico.
*A tourist visa "Visitante" is valid for 180 days and may be renewed by leaving Mexico and returning.
Categories of Mexico Immigration for Residency
"Visitante"
The first status category is "Visitante".  This status encompasses non-working visitors (a typical tourist), working visitors, visitors for adoptions and humanitarians.  It's valid for 180 days.  These permits will still be handed out from the airlines, ship, or at the border.  It's important to keep your tourist visa with your passport.
If a tourist wants to upgrade their status to Residente Temporal or Residente Permanente, they will have to leave the country after 180 days and apply from their home country.  INM has released the new regulations to explain how tourists can begin the residency application process by applying online or at their Mexican Consulate.
The permanent and temporary immigration categories require an application from the nearest consulate to where you live in your home country.
Step 1: Locate the nearest consulate to where you are living now through this link: Mexican Consulates in the US and Canada.
Step 2: Use the immigration application from the local consulate website and create an appointment. Gather the required documents for your appointment-as outlined below.
Step 3: After your consulate meeting and you are approved, you will receive your temporary immigration visa from the consulate and you will have 180 days to return to (or arrive to) Mexico to complete your process at the local immigration office in Mexico.
Step 4: Report to local immigration office in Mexico and they will issue the actual visa.  They will also require some additional documents including local proof of address, current utility bill or another letter from you about your purpose of living in Mexico.  That process is usually completed within 3-12 weeks depending on the volume at the office.
"Residente Temporal"
The second status category is "Residente Temporal".  With this status, temporary residents may enter and leave the country as many times as they like.  Obtaining a work visa is possible and there is a 4 year limit. Foreigners who have obtained this status meet qualification characteristics such as their profession and financial status that would benefit Mexican citizens as a whole.
As you apply from the U.S. or Canadian consulate, you will get a sticker in your passport but the actual Residente Temporal Visa is issued in Mexico. Your temporary travel permit is good for 30 days from the day you cross the border.   Once in Mexico, you must appear at your local IMN office and finish the application process.   Every consulate is different, so gather and provide as much documentation as you can at home first.
"Residente Temporal Estudiante"
Exchange students, researchers, and educators make up the third status category of "Residente Temporal Estudiante".
"Residente Permanente"
The fourth status is "Residente Permanente" and means you have "No Immigrant" status. With this status you may stay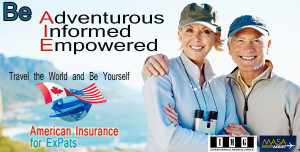 in the country indefinitely, you have the right to work, and you do not have to renew your status. Permanent residency can be granted after 4 years of Temporary Residency or may be applied for immediately if you meet the investments/income criteria.
More Mexico Immigration questions answered…
Do I need a visa to go to Mexico?
Yes, you do need a visa to visit Mexico. The exception is traveling within the border zones in some parts of Mexico, including, Baja Norte and northern Sonora, where you may pass through to Mexico within a designated zone of travel without a visa.  Travel beyond those areas requires a tourist or Visitante visa, which is valid for up to 180 days from your date of entry.  You will also need your passport to return from Mexico.
How much does it cost to immigrate to Mexico?
Mexico Immigration Individual Monthly Income Requirements
Proof of sufficient monthly income, as per the chart below (2020 Federal District minimum wage ["FDMW"]= $123.22 MXN; exchange rate used = $20 MXN/$1 USD)
Visa Type

Produce documentation showing

In Pesos

In Dollars

Residente Temporal

Monthly income of:

300 X FDMW

$36,966 MXN

$1,848   USD

Avg daily acct balance of:

20,000 X FDMW

$1,460,800 MXN

$85,930 USD

Residente Permanente

Monthly income of:

500 X FDMW

$36,520 MXN

$2,149  USD

Avg daily acct balance of:

25,000 X FDMW

$1,826,000 MXN

$107,412 USD
Married couples qualifying income is approximately $2,500 USD per month for temporal and $3,350 for permanente.
*These income requirements were last updated through the INM website March, 2020.  Income requirements shown may be subject to change, slightly higher or lower, depending on the Consulate where you initiate your application.  Based on our feedback from expats using various Consulates, if you are close on income and/or savings, you will likely be approved.
After the first time application, proof of income and residency will no longer be required for the following three years or until your renewal date (if less than 4 years). Instead, what is required is a letter signed by the visa holder that all information on the original application is still valid.  There will be no renewals required of a permanent visa card and it will allow working.
How The Income Is Determined
The daily minimum wage increase in Mexico went into effect as of January 1, 2020, it is valid for the whole country (except border towns) and is now $123.22 pesos.(approximately $6.16 USD per day),  so 300 times that is $36,966 pesos, or $1,848.30 USD monthly required income at an exchange rate of 20 pesos to the dollar.
This amount is increased by 50% for each dependent.  A married couple applying for the new Residente Temporal visa are required to have a minimum monthly income of approximately $2,772.00 USD.
An applicant for Residente Permanente must show either the same 20,000 days minimum wage in investments (20,000 days minimum wage is 1,460,800 pesos, or $85,929.41 USD) or a monthly employment or pension income of 500 times the daily minimum wage. That would be $2,149.00 dollars per month of income.
The current immigration visa fees are:
*Visa Types and Fees in MXN Pesos
Adoption
$2,620 MXN
Religious
$852     MXN
Temporal
$3,596 MXN up to 1 year
Permanente
$4,383 MXN (one time)
*fees subject to change
How long does it take to get temporary or permanent resident visa for Mexico?
Once you have completed your Mexican consulate application and appointment and have been approved for a Temporal or Permanente visa, your initial visa will be issued within 10 days.  You will then have 180 days to return to Mexico to your ultimate destination town or city within Mexico.  You must present your visa issued by the consulate to the nearest immigration office to where your Mexican residency will be.  Once that part of the process is started with your local immigration office, it can take anywhere from 30-120+ days to receive your validated visa, depending on the volume at any given location.
In addition to my immigration visa application, what financial information will the Mexican consulate ask for?
Provide Documentation of Proof of Financial Independence by Average Bank Balance: Provide 12 months of original bank statements (plus copies) as proof of income or savings/investments, to show equivalent to twenty five thousand days of the general minimum wage in the District Federal for the previous twelve months.  The average monthly balance of about $125,000 USD (exactly $2,125,000 pesos) at $17:1 MXN:USD.
Or
Using Method of Regular Deposits of Income or Pension Receipts:  Have a minimum monthly investment account or work income deposits or pension deposits that are the equivalent of five hundred days worth of the current minimum wage in the Federal District, for each of the previous six months – with original and copies of original bank statement. This translates to about $2,500 USD (exactly $42,500 pesos) a month of regular deposits or income.
Note:
Some INM offices are reducing the monthly income or pension deposit requirements by 1/2 for applicants who own property in Mexico.
Many INM offices are requiring applicant spouses to have bank statements and/or property listed in the spouse's name. One work-around for this: Have the primary applicant (the person whose name is on the accounts and real estate) get approved first, then have the spouse/dependent file a subsequent application as a family member of the primary Residente Permanente.
Residents may also gain Permanent residency through 2 years of marriage or a common law relationship with a Mexican citizen. However, permanent residency also depends on the applicant successfully completing 2 years of temporary residency concurrent with the marriage.
Some Foreigners will also be able to apply for permanent residency through a point system.  If an applicant has enough points based on level of education, work experience, skills in the development of science and technology, international surveys, and other professional areas, they may apply for permanent residency before the 4 years is up.  There isn't much documentation regarding the point system for residency yet.
The INM Website Application Page Tips and Translations:
Do not click on the "English" option at the top of the page because that will take you to the "Home" page which is the only page with the English option.  We suggest using Google Translate which does a nice job of making the form and instructions usable for English-speakers.
To obtain, renew or change your immigration status, you must start here by filling out an online application, being accepted and receiving a NUE.  When you go to this page, the questions are:
Question 1: "¿Qué desea hacer?" or " What would you like to do?"
Answer:  To Change from Visitante to Residente Temporal:
Choose "Canjear o reponer documento migratorio" or  "Exchange or replace your immigration document status"
Question 2:  Choose "Canje de FMM por Tarjeta de Visitante o de Residente" or "Exchange an FMM for a Visitor's Card or for a Residency Card"
Then fill in your personal information into the rest of the form.   If you have no CURP, then INM will assign you one later.
If you are a current "Temporal Residente" holder, you have your CURP listed on your current INM card.
If you lose your CURP, or want to check if your personal data in your CURP records is correct, go to, "Extend/Renew an Existing Residente Temporal"

Question 1: Choose "Extender la estancia" or "Extend the stay"
Question 2: Choose "Expedición de Tarjeta de Residente por Renovación" or " Process Renovating / Renewing My Residency Card"
Before filling out the rest of your personal information, you are offered  "Conozco mi NUE" or "I know my NUE " , the official number listed on your current FM3 card.  If any of your personal data has changed, do not choose this option.
To continue on with the form and enter your personal information:
Apellido: Your last name exactly as listed on your passport.
Nombre(s): Your given name(s) exactly as listed on your passport.
Fecha de Nacimiento: Birth date.
Sexo: Mujer = Woman, Hombre = Man
Estado Civil Actual: Casado = Married, Soltero = Single, Viuda = Widow etc.
Lugar de Nacimiento: Place of Birth. Pais = Country, Estado = State or Province, etc
Nacionalidad actual: Country of a your current passport.
Passport or other documents: mostly obvious
Pais de expedición: Country you left from.
Domocilio del Extranjero en Mexico: Foreigner's Home Address in Mexico
Calle = Street
Número exterior = House Number
Número interior = Apartment or Unit #
Colonia = Neighborhood name
Estado = State
Delegación o municipio = City or Municipality
Código Postal = Zip Code
Click "Guardar" after checking that all your entries are correct.  A PDF file of your completed data form will be offered for you to save, print, and take a copy with you to to the INM office.
IF you have not previously had an extended immigration status in Mexico, like a FM2 or FM3, which are now discontinued; both changed to Temporal Resident Visa, you MUST begin your temporal or permanente application process through a Mexican consulate in your home country.  You cannot apply within Mexico with a tourist visa.
Click HERE to find a Mexican consulate nearest where you currently reside in the U.S. or Canada.
Mexico's Immigration  Documentation Requirements
As a precaution against having to make a second or third trip to INM office, we suggest having two copies of everything.  DO NOT expect the Immigration office to make copies of anything, you must provide your own photo copies of all documents requested.
Mexico immigration application and documentation requirements are:
Completed INM form printed on one page, double sided, properly completed and signed.
2 Copies of a valid passport
 Passport size pictures: 2 front and 1 right profile
2 Copies of Marriage Certificate
2 Copies of Birth Certificate
A letter in Spanish stating your reasons for wanting to live in Mexico along with your request for a Residente Temporal or a Residente Permanente Visa.
Proof of a Mexican address (current electric bill or water bill in your name or copy of signed lease) OR
Copy of Trust or Possession Document of home or rental lease.
$100K+ in investments if going for direct permanent residency.
12 months (minimum of 6) of current bank statements showing approximately $2,000 US dollar monthly income for an individual or approximately $3,000.00 for a couple (Some consulates ask for bank statements to be translated into Spanish) and add 25% more income for each additional dependent family member.
Consular visa fee, in cash, of  $40.00 Dollars (or more) applicable to some nationalities.
Payment of consular stamp: $131.00 Dollars in cash (or slightly more).
Mexico Visa FAQ's 
What is the difference between Temporal and Permanente?

Temporal is good for up to four years with a fee for each year (payable each year, or in any combination, or as a one-time fee).  After four years on a Temporal Visa, you must change to a Permanente.
Permanente permits you to live in Mexico indefinitely with a one-time fee, after four years residence.

Do the years under the FM system count toward the Residente visas?

Yes

What are the time options for each visa?

Temporal: 1 to 4 years

Permanente: No limit

Changing from an FM visa to a Permanente (or Temporal) can be done in Mexico?

Yes,

if you have had an FM2 or 3 for 4 years.

What are the income requirements when dealing with a husband and a wife, and/or family?  On, combined incomes?

It can be if you want; for instance, if only one of you has the basic qualifying income, or account balance.To include a spouse, or any other qualifying family member, you add 100 to the number of days required for the valid Residente visa – per person.  You will also need documentation proving the relationship (i.e., an apostilled marriage license).To add your spouse to your Residente Temporal, you add 100 to the 400 days of FDMW.  So, for you to qualify as a couple, you need 500 days of FDMW or, $33,645 MXN, or $3000 USD income per month.For all other purposes, a "family" visa adjunct is treated individually.
How The Mexico Immigration Residency Statuses Affect Importing A Car – Aduana is the agency that dictates auto import issues.  Auto permits now line up with your visa status, but you MUST notify Aduana whenever your immigration status changes before it does. Also, if you are changing to a permanente status you must formally import your US or Canadian plated vehicle before your temporal status expires. There are also regions of Mexico where permits are not required like Baja, parts of Sonora and Quintana Roo.
Need More VISA Information? You can call the INM Immigration Hotline at 01-800-004-6264
24 hours / day and 7 days a week. Some English spoken