Instant Quote, Print and Go! Get The Coverage You Need Now!
---
Save the Hassle and Skip The Stop at the Border
It is Mexican law that any moving vehicle that contains people must have MEXICAN liability insurance from an insurance company licensed in Mexico. The Mexican judicial system WILL NOT under any circumstances, recognize your U.S. insurance if you need to pay restitution to an injured party.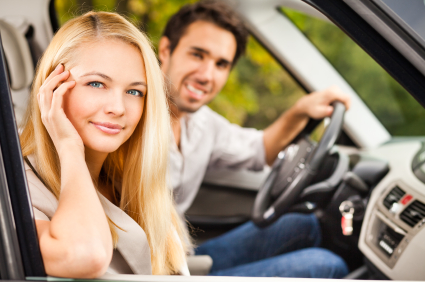 Further, in Mexico, if you are in an accident and the policia are called, all parties are taken to jail or detained and a judge will determine guilt. If you are found guilty, in order to leave jail, and the country, restitution must be made to the judge's satisfaction, and without a recognized Mexican insurance policy, that could be very costly.
Before you enter Mexico, buy your Mexican auto insurance for any moving vehicle or boat crossing over the border.   Each application is simple and inexpensive and the law.
For 3 Different Quotes: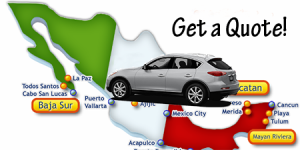 We have chosen the top, A Rated, Mexican auto insurance companies to work with.
All three of our Mexican auto insurance companies have solid reputations within the Mexican and international insurance industry.  
Our claims service is top rated with each of our three select company policies. Roadside and travel assistance insurance is also a feature that eases your travel needs and is readily available from our professional bilingual representatives.
No matter where you are located in Mexico, the companies we work with will have an adjuster in your area.  Purchase a year round policy or a shorter term policy for travel.
Or click one of the links below and get an instant quote, buy and print your policy online!
***Collision insurance is optional, liability insurance is not. You must have liability coverage in Mexico. We highly advise you purchase at least $300,000 in liability insurance. Mexican liability laws have  raised limits in recent years. ***
Mexican Auto Insurance Comparison Charts
Our Service Promise to You
We are a team of professionals determined to make your international insurance policy purchase as straight forward and simple as possible. There are never any hidden fees or charges. All of the policy costs are upfront in total.

***This insurance is valid on foreign plated vehicles only.  Once you nationalize your car, you will need to purchase another policy for Mexico plated cars.  If you plan to nationalize your vehicle quickly, purchase a short term policy.****
Call Toll-Free At
1-888-461-2099
Facts On Mexican Auto Insurance
Choose The Coverage You Need
Get it

NOW

Online or
Call Us Toll Free!
1-888-461-2099