We Provide Inspiration and Resources for Life in Mexico
Wherever you are on the path to Mexico…
Mexico on My Mind was created out of a desire to share our experiences of moving to and living in Mexico.  It has become much more than that with an ever growing network of expats and solid resources throughout Mexico.
Our mission is to provide all the resources necessary to "Make Mexico Happen" for YOU
…whether you are already in Mexico or it's just on your mind.
Getting the Most from Mexico on My Mind
#1 Research
Dive in! Our website will offer you the answers to many of the most common questions asked by people considering a move to Mexico.  Use the top level navigation tabs of our website to find those popular starting points for your research.  One of the best places to start is our best places to live page.  Finding your place to land in Mexico is a fun part of the process and where the dream often begins.
Exploring the site will help you get the answers to questions about:
Plus a lot more detailed information about what it takes to move and whats it's really like to live in Mexico. Make sure you friend us on Facebook to get the latest updates and expat news, photos and current events from Mexico.
#2 Get the Mexico Relocation Guide
Our free 76 page Mexico expat relocation and retirement guide is a great source of information that consolidates the most important aspects of moving to Mexico.  The guide also includes a moving checklist and some great tips for adjusting to Mexico culture.  Get the guide!
#3 Personal Consultation and Resources for Your Move
We have created Mexico on My Mind as a "Do it Yourself" option, but if you would like some personal attention and professional consultation along with some insider tips on your move, schedule some quality time with our founder, Ron Burdine, and he will personally help you map out a custom plan for moving to Mexico!
Once you decide to actually make the move to Mexico there's another list of things to consider including insurance.  We offer the complete lines of Mexico insurance products for expats and you are dealing with licensed brokers you can trust. We have diligently done our homework and selected only the top-rated Mexican insurance and international health insurance companies to work with. We confidently stand behind all of our quality providers.
Mexico on My Mind offers licensed broker serviced Mexico insurance for:
From research and planning to making the move, we deliver peace of mind in Mexico!
 The Mexico on My Mind Inspiration Team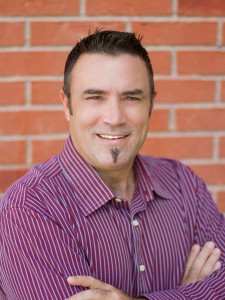 After growing up in the scenic towns of Evergreen, Durango, Vail and Denver, Colorado, Ron currently lives in and works from Tulum, Mexico.  In 2008, he and his wife decided they loved the Riviera Maya so much that they moved to Tulum, bought a condo and settled in.
Ron is possessed of a wonderfully upbeat attitude, is the ultimate team player and a creative catalyst for profitable and effective business change. A true pioneer of the internet, since 1996, Ron has founded a number of successful e-commerce specialty retail websites and has helped hundreds of other small businesses succeed online.  He has extensive experience in the management of e-commerce retail websites including: marketing, merchandising, SEO, SEM, advertising, sales management, vendor relationships, customer service, operations, system improvements, and financial analytics.
Ron and his partner, Matt Ludwig, formed the web marketing firm, Manifest SEO, in 2009 through 2015.  Their extensive experience in e-commerce and web marketing led to provide businesses with content optimization and traffic focus.  Mexico on my Mind, a "Guide to Mexican Lifestyles for Expatriates," has also been a labor of love all the while since it's conception in January 2012.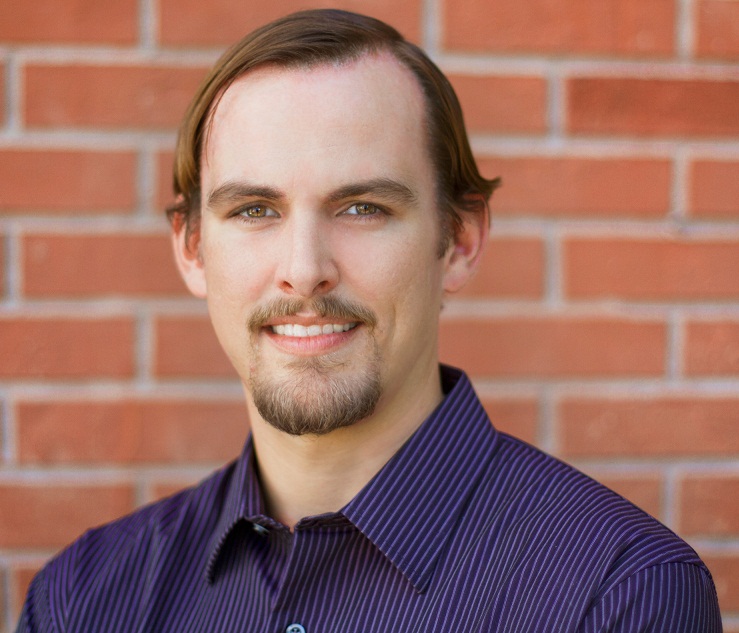 Matt always had his eye on the internet and the potential of the World Wide Web.  His background and passions are marketing, web metrics and IT.  His education, hands-on technical experience and entrepreneurial spirit make him a serious player in web design and internet marketing strategy.
Matt met Ron in summer 2001 when Ron hired Matt as an intern for his fast-growing e-Commerce company, Buychoice.com, in Golden, CO.  The two remained friends, informal business associates and co-consultants over the years as Matt finished his Decision and Information Sciences BS along with a specialization in Geographical Information Systems at the University of Florida.
He started online businesses of his own, beginning in 2006 in travel and financial sectors. He moved to Mexico back in June 2009 to join forces with Ron in starting a search engine optimization company, working out of downtown Tulum for six years.
Matt has now designed and developed dozens of website businesses, including videography and internet marketing campaigns through his company LUDWORKS LLC dba Manifest Income. Contact him for any of your website design and online business needs at matt@manifestincome.com
Matt's guiding principle is that the focus for the web is content and the viral promotion of it.  His motto is "Faith is built through trust, work ethic and focused practice."
What Others Say About The Mexico On My Mind Team
If you are visiting Tulum, I highly endorse working with Ron. As an Expat he understands the needs and desires of those traveling to the area for a vacation or looking to relocate to the area. You will be in great hands with Ron. Feel free to contact me to discuss Ron's merits further!
Our Feature Writers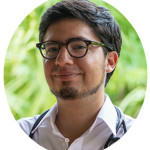 Meet Dr. Jorge Torres
My number 1 goal as a physician is to keep you from harm's way. If you or one of your loved ones is ever in need of a doctor in the Riviera Maya give me a call and let me know how I can help you. Nothing is more important to me than your health, […]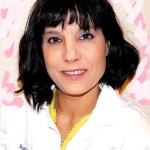 Kristin Eckland, aka "Traveling NP"
Kristin Eckland is an acute care nurse practitioner in cardiothoracic surgery, originally from southern Virginia.  After fielding a growing number of inquiries regarding medical tourism from her patients, and discovering an alarming lack of regulation and quality control for overseas medical travelers, she decided to embark on her own investigation regarding the quality of care provided by facilities, […]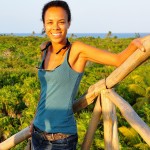 Candice Carboo-Ofulue, aka "Trifling Travel"
Our Mexico Trip/Tour expert Candice Carboo-Ofulue is a cultural journalist from London. Even in her early years as a twitchy toddler, Candice lived to travel. By day, she and her gremlin, Fluffy, adventured into the exotic world that was her Grandmother's garden, overturning rocks in search of fossils and discovering wonderful species of bird. At […]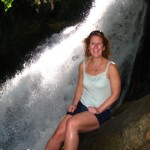 Layna Segall de Velez, aka "Layna in Asia"
Layna Segall de Velez has had a "love affair" with Mexico since her first trip when she was 18, so much so she married the "love of her life" (who is, not incoincidentally, Mexican) four years ago on the cliffs overlooking the ocean in Mismaloya, Jalisco. Her work is featured on a National blogging website called Not A […]