Playa Del Carmen is a Bustling Seaside City
Playa del Carmen, only 25 miles south of Cancun, is a universe away in atmosphere. The beautiful, all-star beaches dotted with thatch-roof bungalows, boutique hotels or massive, all-inclusive 5-star resorts are all along this beautiful coastline.
Average Lifestyle Rating: B+ (range – B- to A+)
The Draw to Playa Del Carmen
Playa has so many reasons to visit or live here it's difficult to discuss them all here, so we will only mention a few. the main draw attracting people to come to Playa Del Carmen is the predictable, warm, tropical weather combined with blue, sunny skies that go on and on.
There are not that many days that it rains in "Playa" (as the locals call it), so when it does, it's an excuse to do something inside rather than outside!  Most of your days will be spent outdoors, at least part of the day, as that is where all the action is!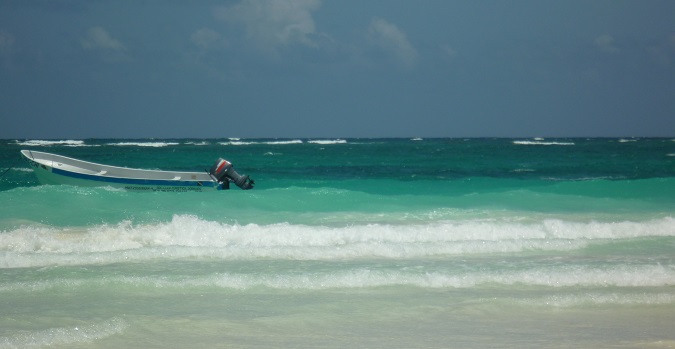 The second most popular reason people come to Playa Del Carmen are the white sandy beaches dotted with lounge chairs, inviting music and delicious restaurants.  Here you can swim, jet ski, para-sail, take a fishing tour, scuba dive or walk for miles and miles down gorgeous shorelines.
Thirdly,  Playa Del Carmen continues to grow due to the increasing number of shopping, dining, and entertainment choices available, all within minutes of where you live.   Local art treasures, fun and funky clothing, fine furniture, unique lighting and fabric shops abound.  If you can't find it in Playa Del Carmen, Cancun is a close distance away.
Fifth Avenue is a popping, outdoor walking mall in the heart of Playa del Carmen where the only traffic is pedestrian.   During the day, 5th Avenue is busy but at night is when it absolutely comes to life with characters from all over the world walking the streets.
For golf enthusiasts, there are several excellent golf courses that are priced at tourist-level ($80-160 for 18 holes) rates during the high season, but you can get some local deals in the spring summer and fall.
Eco-parks, cenotes and jungle adventures are all along the strip from Playa Del Carmen to Tulum: Aktun Chen – dry cave and jungle tour; Hidden Worlds Cenote Park – home to some of the most stunningly beautiful cenotes in the Yucatan Peninsula; Xcaret Park – one of the largest and, arguably, the best eco-park on the coast; Rio Secreto – walk and float your way through spectacular caves; Xaman Ha Aviary – roughly 200 individual birds living in harmony with one another; Xel-Ha – a Natural Wonder and the most magical lagoon on the Riviera Maya coast; Yaax Che Jardin – see tropical plants and trees native to the Yucatan peninsula . . . in a natural setting; and Selvatica Aventure Jungle Tour – enjoy a combination zip line (tyrolean traverse) jungle canopy tour, biking and cenote swim.
This list of parks does not cover the Mayan ruins on the peninsula: Chacchoben, Chac Mool, Coba, Kohunlich/Dzibanche/Oxtankah Muyil, Tulum, Xel Ha, the world famous Chichen Itza, Dzibilchaltun, Ek Balam, Mayapan, and beautiful Uxmal.  The number of "day trips" available to Riviera Maya residents is so long that you'll run out of money long before you run out of things to do.
Weather
We have to stay it again, the consistent warm weather in Playa Del Carmen has to be one of the biggest draws for expats.  The average lows are  mid 60′s-70′s with average highs in the mid 80′s – low 90′s.   Most days are blue skies with white fluffy clouds.  The months of September and October tend to have the most rainfall but these days are the excuses to stay inside with a good book and a cup of tea.
The hottest month is May (90 degree days on average).  The coldest month is January (can go as low as low 60′s).
Hurricane season is from June – October with most of the threats coming in October.  This does not mean that the entire season brings threatening weather.  Most days during this season are lovely but there is the chance of tropical storms brewing offshore.  Most places are built to hurricane standards and expats know what to do in the event of a hurricane.
Cost of Living
Depending upon your standards and circumstance, you can live as inexpensively or as lavishly as you desire.  However, the basic commodities are similar no matter what your economic position is.
Gas ($3.50 per gallon), water ($6.00 per month), and local fresh foods such as fruits and vegetables, fish, eggs and pork, are the most affordable way to eat.  When eating out, you can go to "local" joints and have a meal for around $50.00 pesos.  Dining on the beach or on 5th Avenue will be more expensive and the prices range from $60.0o pesos a dish – $200.00 pesos a dish.
The most expensive utility in Mexico is electricity.  You have to be conscientious of your usage.   The way most people do this is by not running too many electrical appliances at the same time and only using the A/C when absolutely necessary.   When you get your first bill, you will understand the meaning of  "be consciensous of your usage".  There is a reason stores leave their lights off until a customer walks in.
You can still rent apartments or town homes in the Lifestyle B, and even High C ranges, but the explosion of gated, higher-end condo communities in the area has raised the cost of rent overall.
If you "live like a local", you can find very modest studio apartments for $350.00 a month + utilities within biking distance to the beach.  Your utilities in these type of apartments will be low as they won't have A/C or a washer/dryer.   These type of apartments will come with a small kitchenette and ceiling fan.
For a 2 bedroom apartment, within walking distance to the beach, A/C, washer/dryer, plan to spend about $850.00 – $1,000.00.  If you live farther away from the beach, a 2 bedroom apartment may be closer to around $500.00 – $700.00 per month.
If you desire a fully loaded, 2-3 bedroom town home with a swimming pool close to the beach, the rent is around $1500.00 – $2,000.00 a month.
Average Prices of Real Estate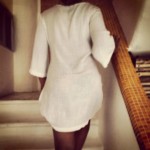 Prices for real estate range anywhere from $125,000.00 for a condominium to $2,000,000.00 + for an oceanfront hacienda.
Land in this area is for sale and ranges in price as you get nearer to the water.
Mortgages are available but the interest rates are prohibitive.  Cash deals, or private financing is the favorable approach.
Make sure that you get title insurance when purchasing a home or land in Playa Del Carmen and use a realtor from a trusted name or one who was recommended to you.
More tips on buying real estate in Playa Del Carmen can be found Here.  

A Special Project and Invitation from Mexico on My Mind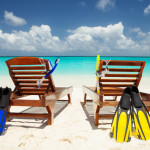 Are you thinking about a move or a second home in Playa del Carmen?  It may be a lot closer to reality than you think.  We have come across something pretty special in Playa del Carmen that brings the possibility of living the Caribbean dream within your grasp.
High quality construction standards, attention to details and convenience in what is Playa del Carmen's new suburbs and just minutes for the Caribbean…check it out!
Health Care
There are a number of hospitals and clinics in Playa del Carmen, many with English-speaking doctors.  Medical facilities include Playa Med Hospital, Clinica Medica del Carmen, Hospiten Riviera Maya and Buceo Medico Mexicano, which specializes in diving-related medicine and has a hyperbaric chamber.
In fact, Hospiten Riviera Maya Hospital, which is located on Highway 307, right next to PlayaCar and Sams Club, has a direct billing relationship with IMG, International Medical Group.  IMG offers private, major medical health insurance to expats who live outside their home country 6 months a year or more.  You can choose to have health insurance coverage in the U.S. and Mexico, or for less money, exclude the U.S. coverage.
If you live in Playa Del Carmen, you have health insurance options:  Mexico has a Social Security System which is free at the point of delivery for Mexicans as well as foreign nationals with a Residente Permanente status.  Foreigners living in Mexico without full immigrated residency status can purchase the IMSS health insurance for about $300.00 US a year.  For more information on IMSS:  Click Here
 Infrastructure
Airport
To get to Playa from the U.S. or Canada, you will use the International Airport in Cancun. Cancun International has hundreds of daily flights to and from 21 cities in the United States, including Miami, Dallas, Houston, Los Angeles Chicago, Newark, New York, Boston, Philadelphia, Atlanta, Charlotte, Cleveland, Washington, DC, etc., and to and from seven cities in Canada, Montreal, Toronto, Winnipeg, Quebec, Halifax, Ottawa, and Calgary. For most of these cities, there are multiple daily flights giving you a good choice of departure/arrival times.
Marine Ports
Puerto Aventuras is the closest marina to park your boat.
Banking
There are banks located all over Playa Del Carmen including BBVA Bancomer, Banamex , Banorte, HSBC, Santander, Scotia Bank, and other smaller branches. ATM machines are every where that dispense pesos and dollars.
Veterinarians
There are 10 different veterinarians to choose from.  Ask for a referral from a local neighbor to choose.
Mail Delivery
There is a post office in Playa Del Carmen.  The post office is located on Juarez Avenue between 20th and 15th Street, Playa Del Carmen, Quintana Roo, 77710.  Hours of operation are Monday – Friday from 8 -5 pm and Saturday's from 9-12 pm.
Churches
Lighthouse Church – English speaking, non-denominational Christian Church – Tulum – 10:00 a.m. Sundays Lighthouse Church Puerto Aventuras – 2:30 p.m. Sundays
Playa del Carmen – 6:30 p.m. Sundays
For more information: www.lighthousechurch.mx
Crime Rate
Millions of U.S. and Canadian citizens safely visit and move to Mexico each year for work, to live, and travel, including more than 150,000 who cross the border every day into places such as Puerto Penasco and other border towns.
As quoted from the Trave.State.Gov website, July 2013:
"The Mexican government makes a considerable effort to protect U.S. citizens and other visitors to major tourist destinations, and there is no evidence that Transnational Criminal Organizations (TCOs) have targeted U.S. visitors and residents based on their nationality. Resort areas and tourist destinations in Mexico generally do not see the levels of drug-related violence and crime that is reported in the border region and in areas along major trafficking routes."
"Quintana Roo: Cancun, Cozumel, Playa del Carmen, Riviera Maya and Tulum are major cities/travel destinations in Quintana Roo : No advisory is in effect."
The state of Quintana Roo and city of Playa Del Carmen is far removed from any border drug related crimes.  The most prevalent crime in this area are non-violent "crimes of opportunity".
Crimes of opportunity are instances such as:  If you forget your wallet in the cab, it is not likely anyone will turn it in for you.  If you take a bike ride and leave your bike unchained for more than a few minutes, your bike may not be there when you return.  If you leave your sun glasses on a table at a restaurant, they may be picked up and no one will have seen who left with them.
Although your possessions may come and go if you aren't careful, the degree of violent crime is very low.
Getting to Playa Del Carmen
Driving and Border Crossings
Make sure you have gathered up all of your necessary documents before bringing your car to Mexico.  Make sure that you have your Mexican auto insurance before you cross the border.  The most simple, and quickest way to purchase auto insurance is on-line as it will be one less thing to do at the border.
With any border crossing you use, it is better to get an early start and cross in the morning hours.  This is just in case you have any hiccups, you will have the day to sort it out and still get to a destination with a decent hotel for the night.  Never drive at night.
Entering at the Brownsville border crossing is the most direct route to Playa Del Carmen, although there are many points of entry.
Flying
There are two airports you may use to get to Playa Del Carmen.  The largest, most popular airport is Cancun International Airport.  It's located about 45 minutes North of Playa Del Carmen on Hwy 307.  International flights leave out of CIA all hours day and night and so do the cabs, collectivo's, and shuttle services to take you to your final destination.
There is also an airport in Cozumel.  If you choose to fly into Cozumel, you will need to take a 30 minute ferry ride over to Playa Del Carmen.  The ferry ride is safe and fun as you will probably see dolphins swimming next to you.  When you get to the dock, you may be another 20 minutes to your destination by cab.
Taking Your Pet   
Re-locating your pet to Mexico is one more thing to prepare for.   Driving into Mexico with your pet is much more simple than flying in with your pet as airlines have very strict guidelines you must adhere to as well as black out dates.
For More Information on bringing your pet to Mexico:  Click Here
Call Your Bank
Call your bank and credit card companies to notify them of your plans to travel or move to Mexico.  It is not necessary to carry a lot of cash, and not recommended, as banks and ATM's are prevalent in Playa Del Carmen. Most merchants and restaurants accept U.S. credit cards, however, to avoid a block on your debit or credit card, notify them of your travel plans.  U.S. dollars are accepted everywhere, but you will get a better exchange rate if you use pesos.  All ATM machines can dispense pesos and some dispense dollars.
Calling Playa Del Carmen
To call into Playa Del Carmen, dial the following sequence: 011-52-984, and then the 7-digit local number. 011 is the code for international telephone connection, 52 is for Mexico, and 984 is the area code for Playa Del Carmen.
A Special Project and Invitation from Mexico on My Mind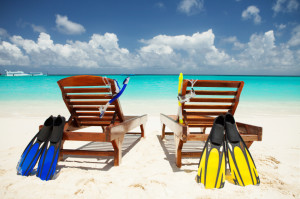 Are you thinking about a move or a second home in Playa del Carmen?  It may be a lot closer to reality than you think. We have come across something pretty special in Playa del Carmen that brings the possibility of living the Caribbean dream within your grasp.
High quality construction standards, attention to details and convenience in what is Playa del Carmen's new suburbs and just minutes for the Caribbean…check it out!
Our preferred Realtors meet the highest level of professional standards of conduct. Their services have been used personally by us or have come highly recommended through our network. Your access to these resources is a big short cut and will save you time and money knowing you are working with someone you can trust. If ever you feel that you have not been treated fairly from one of our referrals at any point in your process we want to know about it – your feedback is the best source of information on service.
Get Our Free Guide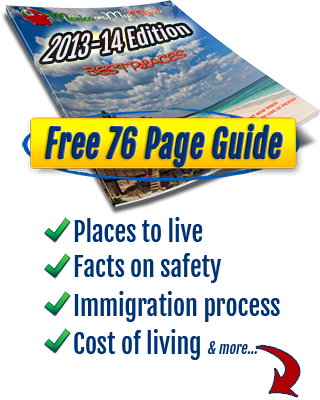 MoMM.com Reviews From Expats
Need Insurance? We have you covered!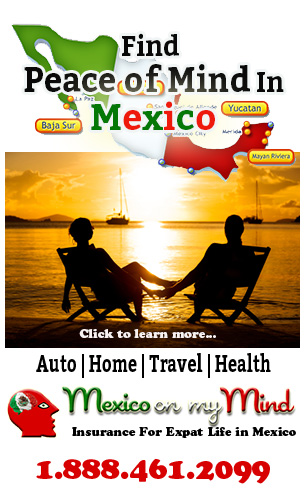 Like Us on Facebook for Updates!